We all know what SXSW is famed for – the music. The SXSW music showcases are still seen by many as the main reason to visit the festival and revel in its myriad of new and talented musicians from around the world. Even though this year's event was completely online, that didn't stop the artists from shining, even if the majority of the showcases had to be performed without an audience and from a variety of outdoor spaces, living rooms, and venues from around the globe.
Because of the online factor, artists had to think outside the box to stand out. Their live sets were being beamed to computer, phone, and tv screens and they wanted people to take notice. So which performances stood out for us? Well, we're glad you asked! Just scroll down to check out our favourite sets from SXSW 2021.
UK Showcase Highlights
Maybe we're biased being based in the UK or maybe it was just the case, but for us, the UK showcases just had something a little extra special this year. The performances featured a host of intriguing and musically gifted artists that are definitely going places.
Chubby and the Gang
A totally unexpected performance that wasn't on our radar but very glad we caught it. Lead singer Charlie Manning-Walker strutted out looking like a muscular Loki before the band kicked into their energetic brand of fast-paced punk rock. The sound ebbed and flowed mercilessly as the high energy performance showed off a tightness akin to early The Jam and the manic energy of The Sex Pistols. There's no let up between songs as the band spill their musical guts all over the stage before Charlie matter-of-factly states "Make sure you don't get diabetes, I've got it, it's shit". Mesmerising.
Ego Ella May
Already mentioned in our 'ones to watch out for' article, Ego Ella May did not disappoint with her showcase. Her smooth and sultry, jazzy and suave sound suits the stage so well, performing with guile and zest against a stripped back band to create that lofi, airy sound that works so well against her vocals. Ego makes it all look so smooth and effortless; it's as if she's a seasoned pro owning the stage without a care in the world. Her SXSW showcase would definitely have won her many more fans.
Buzzard Buzzard Buzzard
Welsh rockers Buzzard Buzzard Buzzard brought back the 70s to SXSW with a wonderfully glam-rock inspired showcase. Showing off their electric energy and happy demeanor against their 'barely old enough to be able to be away from home' looks, they let their fantastic guitar-based music do the talking. Kicking off with the fantastically named 30,000 Megabucks gives you all the info you need to know about these 70s rock lovers, that's if their dress sense and style didn't already give it away. Big guitar riffs and pulsating rhythms open up as lead singer Tom Rees belts out "Shooting to the top, I'm never gonna stop on my way". I don't think they will. Keep going, lads.
Dead Pony
The Wide Days Scotland showcase really impressed this year with the stand-out performance for us coming from Dead Pony. Frontwoman Anna Shields owns the stage with a laid-back swagger as the band hit hard with the fuzzy riffs and massive choruses of opener Sharp Tongues. Everything is Easy follows with all the attack and grace of a sled hammer as purple is added to the blue stage lighting before the sound grows even more. The band becomes more confident as the showcase continues and it just makes you wish so much for a return to live gigs. This band are definitely one to go and see when restrictions are lifted and we can mosh to our heart's content.
Connie Constance
More of a lonely showcase for Connie as she takes centre stage with just a DJ behind her at the decks. Dressed in what looks like a tailored school uniform, the sultry, quivering vocals of the stripped-back opening track manages to show off Connie's rich and powerful sound before she comes out of her shell for second track Monty Python and its faster pace, tailored beats, and fun attitude. We see both sides of Connie from the first two tracks and they're both fantastic. She's confident, having fun, and knocking it out of the park. Connie then brings out her London accent in full flow on the brilliantly named Costa del Margate, mixing vocal styles against a catchy chorus. Connie took London to SXSW and left a mark.
Black Country New Road
This band are on a big wave of success at the moment with their debut album For the First Time scoring highly. Their showcase can only strengthen their position as one of Britain's best up-and-coming bands. Their eclectic, new age sound builds in strange and unique rhythms as vocals fade in and out, ideas ebb and flow, and violins and wind instruments rise and fall against the keys holding it all together. It's a mesmerising showcase as Opus suddenly brings out a kind of 'Jewish knees up' sound that's frantic one minute before collapsing back into low, droll vocals that command. It's a tailored and smart sound that offers something different. This is what SXSW expects from its artists.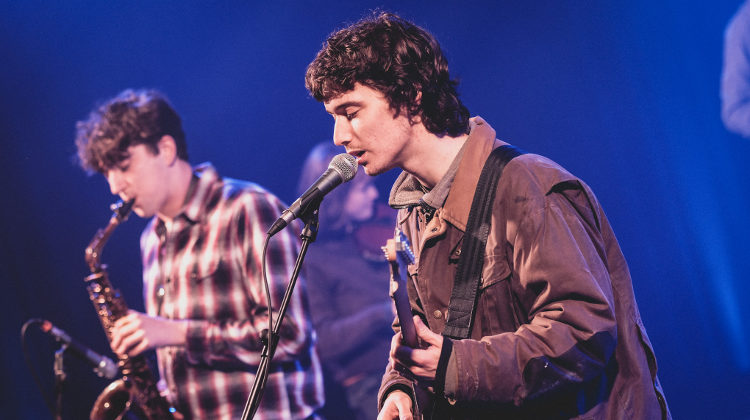 Aoife Nessa Frances
Some of the 'Music from Ireland' showcases were held in a big, outdoor venue which really seemed to help the sound of Aoife Nessa Frances' set. With just her on guitar and another accompanying guitarist, the dim-lit session allows the singer's rootsy vocals to lead forward mercilessly against a folk-laden atmosphere. Sitting on stools and perfectly at home as the sounds from the two guitars dance around each other, Aoife provides a masterclass of syrupy, lyrically intense music with a warm texture and inviting sound. Music from Ireland travels well and Aoife is leading the way for a global audience.
Aussie, Aussie, Aussie
With The Best of the UK out of the way, we wandered down-under to check out the best talent Australia has to offer from the 'Sounds of Australia' showcase. There have been some fantastic artists coming out of 'straya over the last decade and the trend looks to continue as we pick three of the best from SXSW 2021.
Baker Boy
Compiling native aboriginal rhythms with a mix of hip-hop, rock, and funk, the showcase from Baker Boy was immense and original. The vibrant and interesting sound was performed in the Outback with Danzal Baker brimming with confidence and showing off his talents to an international audience. Track Meditjin was a showcase highlight, bringing in didgeridoo against a fast-paced, rock-stylised rap sound that revealed the extreme talent of this artist. Think Red Hot Chili Peppers in their prime with an Aussie twist.
Alexander Biggs
Set in a green park with what sounded like birds chirping in the background, Alexander Biggs gets lost in his own, beautiful world. With closed eyes and strumming his guitar, the gentle and poetic nature spills from Alex's being with his music speaking directly to the soul as the sun sets in the background. Although only showcasing two tracks, the Aussie singer-songwriter gets his image and sound across perfectly with closer Laundromat, a soft, pretty and slowly building track that finishes in a lovely way.
Indigo Sparke
We've been Indigo mad over at Vinyl Chapters since her debut album hit our ears and we even got to interview her, so we were really looking forward to this showcase. It didn't disappoint. Perching on the end of a bed in a flower-clad room, Indigo, with crossed legs and an acoustic guitar, unloaded her docile tones as fast-paced finger-picking skillfully completed the warm and rich sound. Opening with Bad Dreams, we get a glimpse of the heart-wrenching poetry Indigo is capable of: "You broke all my ribs in a dream the other night/ you said you were not hurting me, just trying to hold me tight". As the music progresses, so does that sound that envelops the moment and builds an even deeper emotional atmosphere. A masterclass of songwriting and execution.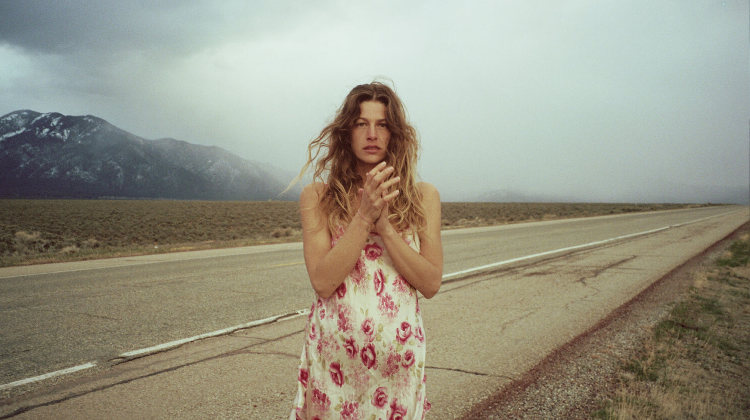 Taiwan Makes Waves
Taiwan may not be on your radar for up and coming music but it should be if SXSW is anything to go by. The 'Taiwan Beats' showcase revealed some of the country's hidden gems and we really enjoyed the two acts below. Check them out!
NekoJam
The Taiwan Beats showcase really went all out with unique venues, with NekoJam's set filmed in a Taoist temple. The girl group started with the synthy and stripped-back Ain't Waiting which gradually comes to life with a thumping pop-dance chorus full of fun and vibrant 90s cheese. Together, created to 'honour themselves as a band of sisters' is a club hit waiting to happen, once again big on the build-ups and drops as the girls keep up the energy on stage looking cool and having an immense amount of fun. They're ready to take on the world. 
The Chairs
Another band previously tipped in our SXSW preview article, The Chairs lived up to the expectations. Filmed in an indoor shrimp fishing venue (we told you these showcases were unique!), The Chairs' mix of gentle soulful licks with a smooth, soulful underbelly float along calmly and seductively. The suaveness of their retro 70s stylings works well as they flit from Taiwanese lyrics to a few lines of English seamlessly before turning on the charm with a floaty guitar solo or two. You could listen to this calming and surreal showcase all day and never get bored. Wonderful.
Japan Shows Us How To Rock
Japanese artists hit hard at SXSW, and we mean HARD. Part of the Damnably records showcase, these two artists wowed in completely different ways, but are both definitely worth checking out.
Otoboke Beaver
If you're looking for the 'crazy cool' factor from your SXSW showcases, Otoboke Beaver are it. Fast-paced girl-punk music at its best with an attitude and dress sense to match. It's messy, it's frantic, and it's fantastic. The production is just as crazy with the camera zooming around aimlessly as the band belt out short and full-on tracks of heavy guitars and heavy attitudes. They command the stage and deserve to be worshipped as the punk goddesses that they are. ALL HAIL OTOBOKE BEAVER!
Hazy Sour Cherry
The fast-paced indie power-pop chords of Hazy Sour Cherry are a delight to listen to. You don't need to understand the lyrics to know this youthful band are fun, free, and enjoy the music they are playing. The bright disposition and tight musicianship raise the songs to the next level; you can't help but fall in love with them. Ending on a surfy-pop wonder with a glitzy pace, vocalist Tsuzumi (OCHA∞ME) brings it home on a happy note as the sound grows in warmth and fun before ending. Beautiful sounds from a beautiful band.
Homegrown Talent From The US
Homegrown talent is where SXSW started and even though it's a showcase for artists from everywhere these days, it doesn't mean that the festival doesn't look on its doorstep for great music. Here's a couple of US artists that really showed what the festival is all about.
Aaron Lee Tasjan
With his album Tasjan! Tasjan! Tasjan! recently released, Aaron is floating on a high and it shows during his showcase. Standing in an empty room with guitars and instruments littered around, the singer-songwriter starts off with the delightful, Up All Night. The sound is rough and ready and the vocals are pitch-perfect yet playful. Don't Overthink It follows with a bluesy flow and big chorus that opens up the track in a beautiful way before Aaron saunters over to the piano for an Elton John-inspired version of Feminine Walk that bounces and struts, leaving you with a grin on your face. A fine performance from a fine musician.
Chief Cleopatra
You could not get any more homegrown than Chief Cleopatra. Hailing from the birthplace of SXSW, Austin, Texas, Chief Cleopatra flaunts her larger-than-life personality against a soulful and enigmatic sound that's impossible to resist. Commanding the stage in a playful way and hitting every note to perfection, the soul-rock singer gels perfectly with the talented band to unfurl the magic in her performance. A showstopper with a big future.
Central and South America
With such a vast array of talent from Central and South America, these two artists really stood out to us during SXSW. Both with amazing vocals and a lust for the arts, one is just starting her career and the other a seasoned pro.
Sofia Valdés
Panamanian Sofia Valdés has the docile tones that perfectly flutter over beautiful soundscapes created throughout her set. Part of the Warner Records Spotlight, Sofia went for a full and spirited band that gave her sound a live and cinematic feel against hints of jazz and soul. The drums bring in a unique energy throughout and allow Sofia's vocals to rise up when needed and really take a hold of the songs. One of her most well-known tracks, Handful of Water, showed off her lofi pop sound in all its glory, pulsating, groovy, and addictive.
Francisca Valenzuela
Recorded in a studio as Chilean artist Francisca Valenzuela sits and plays piano, the singer begins by showing off her unique and beautiful vocal talents in all of their glory. Her vocals are matched by her piano skills which riff and develop as the track progresses. The confidence oozes out of Francisca as she plays up to the camera and nails every vocal queue like the professional she is. A highly talented artist that more of the world should know about.
SXSW is about showcasing talent from around the world, to the world, and once again they've unearthed a mesmerising bunch of artists for 2021 that deserve to be heard. This year has had an exceedingly good lineup, even for SXSW standards, and it was a pleasure to enjoy every showcase we managed to take in. 
Of course, we would have liked to have seen the artists in person, but the amount of effort they all put in to make their showcases fantastic, even if the crowds were not there, just shows how much they care. SXSW 2022 has a lot to live up to.