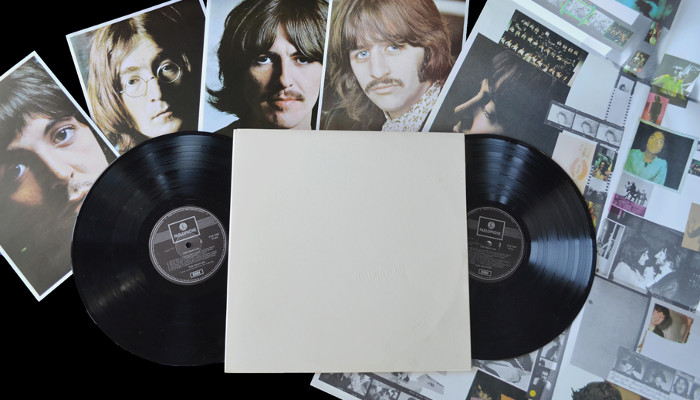 It's a question that gets asked a lot and, to be honest, there is no definitive answer. Both an original pressing and vinyl reissues have their disadvantages and advantages, and personal circumstances also play a huge part. Below we aim to dispel the myths, give some advice, and take you through a bit of history so you can decide what will be right for you when deciding to buy a specific record on vinyl.
lexapro order
First of all, let's define what we mean by an original pressing and a reissue pressing:
The Original Pressing
An original pressing typically refers to a vinyl record that was made from the initial batch of lacquers in the production process and cut from the original master recordings. As they are the first records to be pressed, many consider these to be the definitive edition and best sounding records. You can then get, 2nd, 3rd and 4th pressings, etc, if the record proves to be popular and they continue to make copies of the record. These extra pressings may be created using different lacquers if the first set have worn out. The more the original master tapes are used, the more wear and tear there is likely to be, so, in theory, later pressings may not have the same quality. It's all open to interpretation on how much quality is lost throughout these processes and different people will give you different answers.
The Reissue Pressing
A reissue pressing is a record that has been rereleased, usually a while after the album was originally produced. This is why you get so many reissues of classic albums, say, from The Beatles, David Bowie, Pink Floyd, etc. The big difference is that the reissues don't necessarily have to use the same original master recordings to create them. The variances could be from the sourcing of the masters, the packaging, and even the thickness and type of vinyl used. Reissues can also feature different tracks or bonus material compared to the original pressing, in some cases.
The Changing Qualities of Vinyl Over The Years
To further understand the nature of original pressings and reissues and what suits you, it's good to look back at the changes over the years. Original pressings may not always be the best quality if taken from a certain decade; vinyl quality and consistency of recordings can vary wildly between decades. Here's a bit of background and the reasons why.
Pre-1970s vinyl is generally considered as some of the best original pressings you can get. You can even find reissues that were created pre-70s which sound fantastic. A couple of reasons why original pressings sound so good from this period is because it was a golden age for record production and basically the only medium that people bought their records on. Care was taken to produce them and the competition was rife, so record companies would compete to create the best mixes and production techniques. There was also a very skilled labour force and many production plants of which were still relatively new and in perfect working order.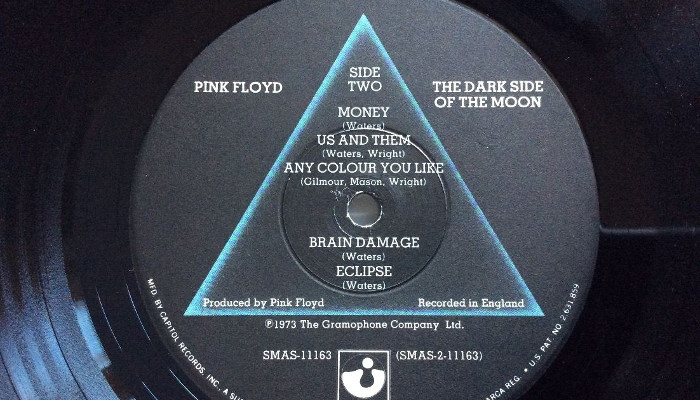 If we now look at 70s pressings, a lot changed over this decade; this had a detrimental effect on vinyl and the types of presses available. Many great sounding records were still pressed in the 70s, but due in large to energy consumption problems on a worldwide scale, alternative methods by some record production companies were looked at to reduce costs. Instead of the 'pure' or virgin' vinyl of the last decade, some companies started to recycle old, unsellable records or scraps, melting them back down and using them to create new records. Many an audiophile will tell you that records using this process just don't sound as good. Also, in many cases, the thickness of records were reduced, again, cutting costs.
The 1980s is where things start to get even worse. This is where we see an influx of new ways to listen to music in the way of cassettes and the shinier, flashier, CD. People were now able to easily listen to their music on the go. With record companies putting a lot of their efforts into advertising and producing these new technologies, vinyl sales swiftly declined with record pressing plants closing down left, right, and centre. Some engineers wouldn't put as much effort into producing the vinyl original pressings, and even less so into any reissues. Talented vinyl engineers started to disappear. Reissues were sometimes recorded from 'digitally remastered' sources, meaning they were recorded from digital sources such as CD's themselves or other computerized means. Some would say this changed the warmth and soul of the sound from the original pressings, even if they were, technically, from a more 'perfect' sound source. Engineers and producers could chop and change things more easily, distracting from the original sound and the way the record was intended to be heard.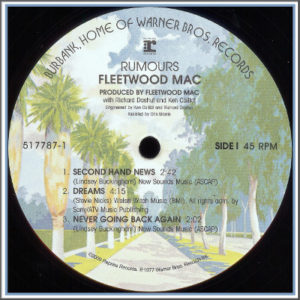 There's not much to say about the 1990s as vinyl was pretty non-existent compared to previous decades for most music-genre circles (Dance music genres being the ones that thrived). Then, gradually throughout the 2000s and up until today, something strange happened. People started buying vinyl again. Whether it was the owning of something physical that people missed due to the takeover of streaming and downloading, pining for the past, or record companies wanting to make more money, there are many reasons for this change which are too many to discuss here. The good news was… vinyl was back.
But with this increased popularity in the noughties, there were a few issues. The pressing plants being used were full of old technology that either needed replacing, updating, or both. Records were, and are, being made, but demand is so great that it can be hard for the presses to cope, so some are inevitably rushed. Much of the highly-skilled staff of times gone by are no longer around so a new generation of engineers were needed who are still in a learning curve. Some, therefore, see original pressings and reissues in the noughties as suffering because of this learning process. This isn't to say all new reissues and original pressings are bad – far from it – and over time, things are getting better as new record plants and technologies are brought in and more skilled engineers are developed.
Should I Buy An Original Pressing Or A Reissue?
Whether you're going to buy an original pressing or reissue, depends entirely on you. There are advantages and disadvantages to both. Take a look below to see what different scenarios may come up and how they can affect your choice.
Price
This is the big one. Usually, original pressings are going to be expensive compared to reissues. And I'm not talking by just a bit. In some cases, you might be able to pick up a reissue for about £20, but the original pressing could cost £100+, and that's on a low scale. It all depends on how much you're willing to spend. Just remember that most classic albums are usually reissued by the big labels at a fraction of the price and effort of hunting out an original if you can't afford it.
How Much Does It Matter To You?
How much of a vinyl aficionado are you? If you're the type of person who wants the best of the best, has an expensive turntable and can afford to, the original pressing might be right up your street. If you're just getting into vinyl with a relatively cheap setup, the latest Pink Floyd reissue of Dark Side of the Moon might be better for you than an expensive original pressing. Don't worry, if you get more into records you can always save up and get that original later on!
Were The Original Master Recordings Used For The Reissue?
Usually, if the master tapes are in good working order and have been looked after over the years, the best vinyl reissues will come from the original master recordings. These can sound just as good as the original pressings. However, if the master tapes are not available or the record company is looking for a cheaper and more time-efficient way to reissue, they may opt for a more digital method or even record straight from CD. There's a reissue of Amy Winehouse's Back to Black out there which some vinyl enthusiasts regard as awful, with well-talked-about distortion on some of the tracks. Sometimes the masters won't be able to be used because of other reasons like they have been lost or destroyed. It recently came to light that there was a huge fire in a universal studios vault in 2008 which destroyed the masters for albums by Chuck Berry, Buddy Holly, Elton John and Iggy Pop, amongst many, many others.
Where, When and Who It Was Pressed By
This is getting deep now, and would only be for vinyl enthusiasts or those looking to really get into vinyl. With knowledge comes power, and research into the year the record was produced, who it was produced by and where it was pressed can really help in finding the best pressing. The website Discogs is great for finding out more details about an album, as well as a myriad of message boards and facebook groups where you can ask questions and mingle with like-minded vinyl fans who may be able to help you find the best recording of the reissue you're after. We visited Abbey Road studios recently to listen to the half-speed reissues of Brian Eno's early albums that were supervised by mastering engineer Miles Showell. His work on reissues is top-notch, for example, so it's all about knowing who to look out for.
Have A Listen!
If you're able to, have a listen to both the original pressing and the reissue side by side. It's not worth forking out the big bucks on the original if you're ears are just as content listening to the cheaper reissue. Also, a lot of the original copies could be worn or warped, so this is something else to look out for. Discogs can help with their quality rating system, but you should take this with a pinch of salt.
Thickness Of Vinyl
Many reissues these days come on 180-gram vinyl, meaning it's usually a lot thicker than say, original pressings created in the 80s, as mentioned earlier. There is contention about whether this makes much difference (you can read about it here in more detail on our article about the ongoing evolution of vinyl production), but the heavier a record is, the more likely it's going to sit flat on your deck and not warp.
Bonus Points!
Another point that can damage reissues or any vinyl for that matter, is when buying online. Records would have to come through a delivery system and, in some cases, won't be packaged properly or affected by changes in temperature on the journey. This is why it's always recommended to buy from record shops where possible, as, even if a record has been damaged or is warped, it's much easier to return. Also…you should always support your local record store! One more tip for newer reissues…they usually come with a download code so you can listen to the music on the go!
So, there we have it. Buying original pressings or reissues is all about personal preference, circumstances and research into the product. Just like anything, the more effort you put into it, the happier you are going to be with what you get. We'd all like an original pressing of The Beatles' White Album but it's never going to happen – be happy with what you have and what you comes your way!