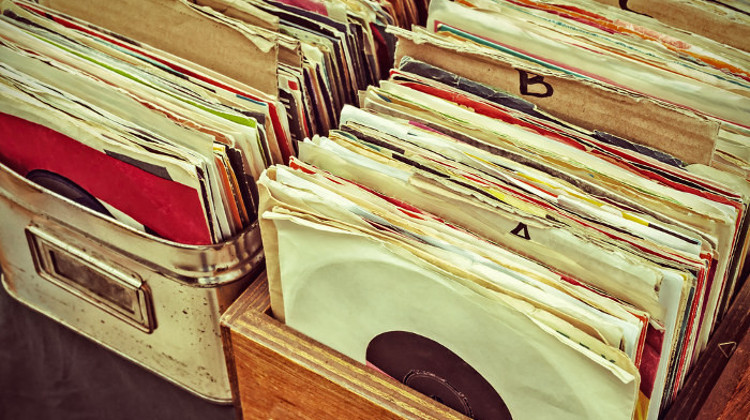 We take a deep dive into the question of how long do vinyl records last, how you can extend the life of your records, and why it can be difficult to answer this question definitively.
How long do vinyl records last? It's a question that comes up often and can be one that is difficult to find a definitive answer for. The reason it's so hard to answer this question is that there are so many factors determining their longevity. 
How often is the record played? What is the quality of the record to begin with? How well looked after is it? These are the kind of questions you have to ask to come to some kind of answer.
Some people will say with good use and good care, records can last in a good state for 100 years plus. Others will say less. If you're speaking of how long before records decompose, it could be 1000 years or more.  
Below we'll look into the factors that affect how many plays you'll get out of your vinyl records, how you can stop records from wearing out quickly, and how to best take care of them to make sure they last as long as possible.
Do Vinyl Records Wear Out?
Short answer? Yes. But a vinyl record's lifespan all depends on how you treat them and how much you use them. To understand why they wear out, let's have a look at the materials used to create vinyl records.
What Are Vinyl Records Made Of?
It helps to know what records are made of in order to understand how long they will last.
Without getting too much into the science, records are made of Polyvinyl Chloride (PVC). For record production, this comes in the form of pellets before they are heated in stamps and pressed into the record shape we all know and love. 
PVC comes from refined oil and scientifically speaking, this would take around 1,000 years to decompose. This would be the decomposition if it were, let's say, left in a dump against all the elements and not being played or taken care of.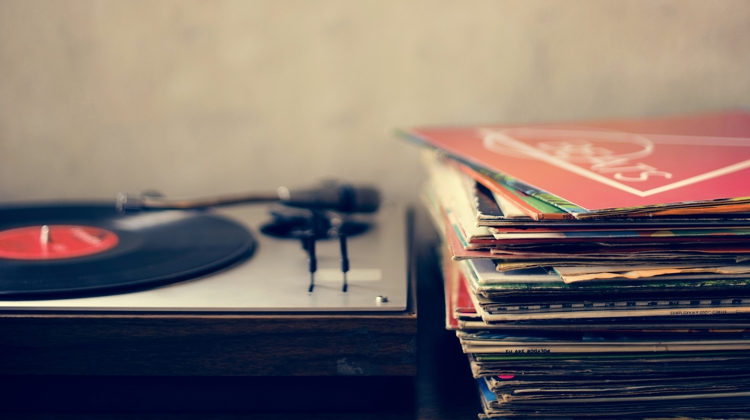 How Many Times Can You Play A Vinyl Record?
OK, let's dig deep into the real questions. How many times can you spin your records before the sound starts to deteriorate?
This really is a broad question and it really does depend. Before we get onto the question of how to make your records last longer, let's look at the factors that actually affect the wear and tear of your record to help answer this:
How Often Do You Use Your Records?
The more you use your records, the more they will deteriorate. Like anything physical, the friction between two surfaces will gradually add wear and tear (in this case the contact of the stylus on the record's grooves). On top of this, you'll also have the handling of the records and how often you move them around. 
It might not be as detrimental to your listening experience as you think, however. Let's do a little maths…
Let's say you own 350 records and listen to one different record every day. Over a year you could, very roughly, listen to each record you own once. If you carried on doing this, it would take 50 years to listen to each album 50 times.
That's really not very many spins in the grand scheme of things. The lifespan of a record then starts to seem longer than you would think. Obviously, you will listen to some records more than others but the point I'm getting at is that most people won't spin a record so much over their lifetime that it gets really worn out. If you look after it properly, that is. 
What Stylus And Tonearm Are You Using?
The type of stylus really can have a big effect on how long your record will last. If you have a cheap turntable, you're very likely to have a cheap stylus and the possibility of no counterweight on your tonearm. 
A counterweight allows the user to set the pressure the needle sits and reads the grooves of a record. If it sits on the grooves too heavily, it will wear them away quickly and the sound will deteriorate more over time.
If you have a more expensive turntable set up, you will have a stylus and cartridge you are able to replace when it gets worn out. It will be better quality and fit into the grooves or the record in a better way. It will not deteriorate the record as quickly. Your counter weight will also take the pressure off and make the record last longer.
If you want to learn more about this, our article on turntable cartridges goes into this in more detail.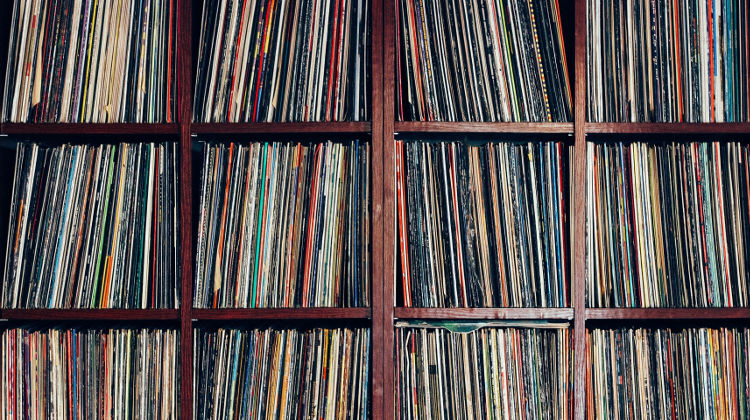 The Quality Of The Record
Records really do vary in quality. From how it was produced, to the quality of materials used, to the thickness of the vinyl, these can all be contributing factors to how many plays you get out of them. Let's discuss each below:
Each vinyl production plant is different using slightly different methods, staff with varying levels of skill, and records cared for in different ways.
One plant might rush out products to hit a deadline meaning there will be flaws in production. Another may take its time and have better quality checks.
If you're a vinyl audiophile, you'll have your favourite pressing plants but it really is difficult to know where the best quality will come from. There are frequent chats you can join in with on message boards like this one here.
More often a practice in years gone by, some record pressings wouldn't use newly created PVC to press the records, but use recycled vinyl. By this I mean records that didn't sell would often be melted down and mixed with new vinyl to create new records.
Many argue that music pressed onto recycled vinyl has a lower audio quality and higher noise than that of a record pressed on new 'virgin' vinyl. This makes sense and therefore some record's sound quality will last longer than others because of this.
Some record companies used to cut back heavily on the manufacture of records, especially in the 1980s when they were looking to cut costs. This meant records were lighter, flimsy and more prone to wear and tear.
There is no real standard but the weight of an average LP would be around 120g. Many records are released as special editions on 180gram vinyl, but how far this goes to making a record last longer is up for debate. But if it's anything less than 120 grams, it's likely to deteriorate quicker.
How To Make Your Vinyl Records Last Longer
So, we've gone over the reasons as to why your records might not last as long as others. Let's now look into How to take care of your vinyl records so you can expand their lifespan.
Your Record Equipment
As discussed earlier when we focussed on the stylus and counterweight, the record player you use to spin your wax can affect the wear and tear of a record.
If you want to keep your records spinning for years, make sure your tonearm has a counterweight and a decent stylus. For new record players, anything ranging from around £150 / $200 should be decent enough.
Check out our guide to beginner turntables which also gives you a few choices of turntable setups that won't damage your records.
Keep Your Records Clean
I can't stress this point enough. Keeping your records clean WILL MAKE THEM LAST LONGER. Dusty records will deteriorate quicker. Make sure to give them a quick wipe or brush (or both) before and after every listen at the least. For more tips on cleaning records, check out our vinyl cleaning guide.
Hot, Cold, And Humid!
Don't keep your records too hot, too cold, or in places with high humidity. I know… at this point they're starting to sound like gremlins with all the care they need, but it will help!
Vinyl Records can start to warp at around 60°C (140°F) so make sure never to leave them in a car if transporting on a hot day… or take them down to the beach… 
On the other hand, don't keep them too cold, they can become brittle and shatter much easier. The idea temperature for record storage is between 65° to 70° F.
If you live in a humid country, it's even harder to keep them safe, but try and store them at around 45% to 50% humidity. Talking about storage…
Storing Your Records For Maximum Shelf-life
Sorry about the pun in the title (not sorry), but shelving units really are the best place to store records. Make sure to store them upright instead of on their side to avoid unneeded pressure and the potential of bending and warping.
Always put your records back in the sleeves and store away securely, the less dust that comes into contact with your records the longer they will last. For more information on this, check out our guide to storing records. 
Records deserve to have a long life. If you follow the tips above the lifespan of your vinyl records will be long and healthy.
Do you have any comments or questions? Feel free to add them below!