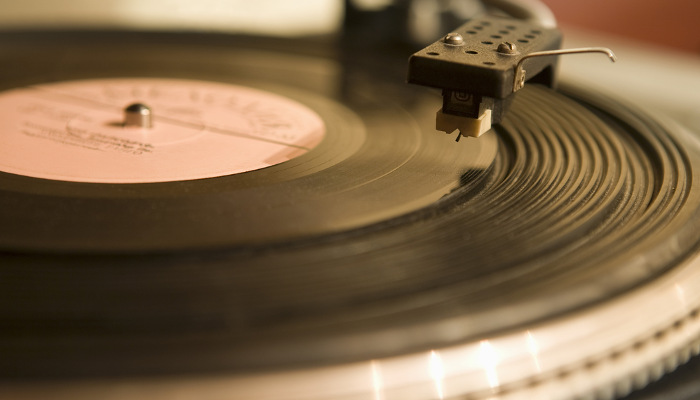 With many people stuck inside during the coronavirus lockdown, many have a bit more free time on their hands. For record fans, this could mean more time to listen to music, but this isn't the only thing you can do with your vinyl. With this in mind, we've listed 7 things you can do with your records to help pass the time, keep you mentally strong and get you through this crazy pandemic.
Clean Your Records

OK, it might be a boring start, but if you're off work and have more free time than usual, cleaning your records might be a good idea. Not just to help your records last longer and sound better, but to also take your mind off things. Records collect dust like anything, so a good clean every now and again can improve your listening experience ten-fold. There's a lot of things you can use to clean your records that you'll find around the house if you don't have special cleaning equipment, so check out our guide to cleaning your records for more information. Get those rubber gloves on!

Set Up A Listening Party

With everyone stuck indoors and missing their families or best buddies, group video apps like Houseparty and Zoom have really taken off during the pandemic. If you have friends who are also into vinyl, why not host a listening party? You can all link up in one of the video apps, with one person choosing what to spin and then discuss the music to your heart's content. Yes, the sound will be pretty terrible for your compatriots, but it's more to do with the interaction, benefits to mental health, and keeping in touch with reality. Another idea is to host a virtual vinyl/music quiz. Test your friend's knowledge and feel suitably smug when they don't know an answer.

Support Your Local Record Store

When this pandemic is eventually over, the grim reality could be that we have far fewer record shops than we used to. The smaller, independent stores will be struggling without any income and rent/bills to pay, and as they likely operate at lower monetary thresholds, this will be an extremely tough time for them. Without support, some of these shops will, unfortunately, have to close their doors for good. This is terrible. In order to help your local record store, if you yourself can afford it, you may still be able to purchase records from their online stores during lockdown. It's a bonus really, by buying online you give them more chance of riding out the storm and you also get new vinyl. Everybody loves new vinyl. If you can't afford it, just give them a shout out on social media to let them know people are thinking of them. Every little helps.

Sort Out Your Record Collection

Collections can get messy. Lockdown is the perfect time to bite the bullet and sort out your records. Make sure all your records are in their correct sleeves, sort out those ones you've had stored in your loft for ages and, of course, put them all in an order. What will you go for? The classic A – Z? By Genre? Or something outlandish like colour or year? The choice is yours, my friend!

Get Creative With Your Old Or Damaged Records

Do you have any records that are unlistenable, damaged, or you just don't want anymore? Why not get creative with them! You could do some crafty work to make cool vinyl cut-outs or wall hangings with just a few tools you might have around the house, or why not use the sleeves to make vinyl bunting or collages? Check out our guide to transforming your unwanted vinyl for more ideas.

Just Listen And Enjoy With The Time You Have

The piece de resistance – just listen and enjoy your records. You might be in a position where you have a lot more free time than you'll ever have again in years, so just sit back, relax and play your records. Forget about everything that's going on in the world for a few moments and lose yourself in your favourite album, soaking in all of its awesomeness. It's been proven that music really can improve your mental well-being and if we need anything right now, it's to be mentally strong and calm. Music will help with this. Listen. NOW!
Use Records To Defend Yourself In The Upcoming Zombie Apocolypse

And last but not least, if you're worried about this crazy situation eventually turning into a zombie apocalypse, your vinyl records can be used as weapons. Shaun of the Dead style. Please see the gif below.