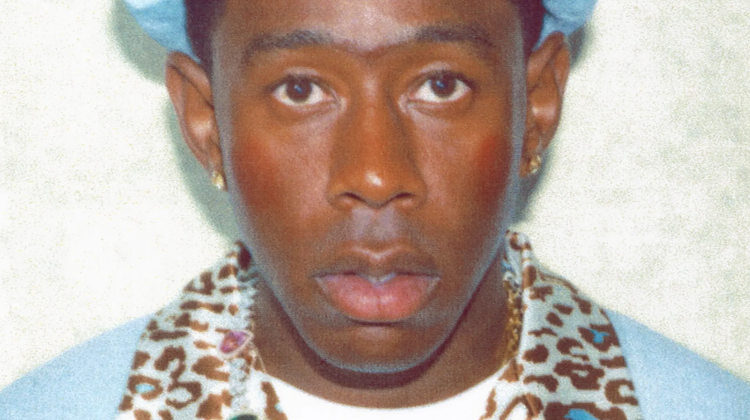 Call Me If You Get Lost, the newest album from rapper Tyler, the Creator, is a bold and zany outing and easily one of his best.
If you've somehow never listened to Californian rapper Tyler, the Creator before, then I implore you to check out at least a few songs of his. If you do, I'm almost certain you'll see that he is absolutely one of the most diverse and interesting rappers working today.
There is virtually nothing about his music that feels familiar or generic – it's all carefully fine-tuned and crafted in such a way that's genuinely difficult to describe. He puts out albums every two or three years and it's shocking how every time he does, he continues to reinvent himself and rap music in general.
For a while, Flower Boy was probably his most acclaimed album by both fans and critics alike, but when he released IGOR in 2019, the majority of people agreed that Tyler outdid himself yet again. Although I'm not sure if his latest album Call Me If You Get Lost is better than his previous outing, it's still a remarkable album and one that has a plethora of surprises in store for listeners whether you're already a big fan or a newcomer. 
This is honestly one of the rare albums in which it's difficult to talk about a singular song and say each of its strengths. There genuinely isn't a weak song on the album. No singular song stands out – they're all standouts except for the occasional thirty second tracks that feature a small little monologue featured on Momma Talk and Blessed.
Some songs can be relatively laid back and fun to nod your head along to such as the opening track Sir Baudelaire and Lemonhead – two excellently crafted tracks that brilliantly display the incredible flow that Tyler, the Creator has – whereas others can be absolutely bonkers such as WUSYANAME and Juggernaut.
Even though some of the songs may have a different beat and have different lyrical tones and themes, none of these transitions feel jarring or out of place. In fact, while listening to the album, I found myself mesmerised by these transitions.
One of the things that Tyler's fans have found so fascinating about him is that he constantly reinvents himself and always toys around with new alter egos as depicted on IGOR. On Call Me If You Get Lost, he is Tyler Baudelaire and a lot of the songs are from that alter ego's perspective. Baudelaire is one of the most fascinating Tyler characters yet and the lyrical content is so intriguing on each track that to discuss it all here would be nearly impossible.
Tyler has yet to make a bad album and this one is certainly no exception. The production here is some of the best of his career thus far. If I had to pick a favorite track it would probably be the aforementioned Juggernaut. There is just something so unhinged and all-out about that song that never lets up for even a moment. The instrumental is smooth and flows perfectly and the lyrics are, as ever, amazing.
If you were somebody that was thinking that Tyler, the Creator had to slip up and make a bad album eventually, then Call Me If You Get Lost is just further proof that that's probably never going to happen.
Score: 4.5/5