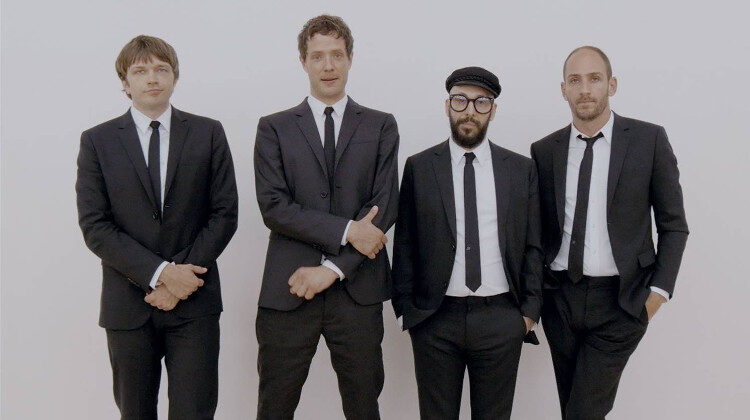 All Together Now is another clever OK Go video, this time with an emotional message to thank key workers in our current plight.
OK Go may be renowned for their intricate and revolutionary music videos, but their new video for track All Together Now is a little different. With no album to promote or press releases to fulfil, this track is purely a message of thanks for the key workers during the pandemic and for lead singer Damian Kulash to get something off his chest. You see, Kulash and his family caught Coronavirus early on with the singer's symptoms turning pretty severe. Thankfully, Kulash and his family have all made full recoveries. This doesn't mean that the experience wasn't harrowing, and so OK Go wanted to do something for everyone out there suffering.
Due to lockdown measures, the band recorded the track each from their own homes, creating a tiled video with each band member taking on various instruments, vocals and sounds throughout. Keyboardist Andy Ross even enlists a child's piano at one point, the playful and amateur sound fitting in perfectly with the gently building atmosphere and steady pace of the track. With the power of a gifted editor, the video was stitched together with a clever and special surprise right at the end. The track signifies the power of hope and change, that we're all in this together, and need to support each other in any way we can.
The video finishes with a tribute to the Los Angeles healthcare workers and a plea to donate to Partners in Health, an organization that seeks to provide free healthcare for those in need.
Virtual gigs, covid-related music videos and collaborations have become a frequent thing during the locking down of the world. Recently, Laura Marling performed a solitary concert in London's Union Chapel and Take That also reunited for an online charity concert.
You can check out OK Go's video for All Together Now below.