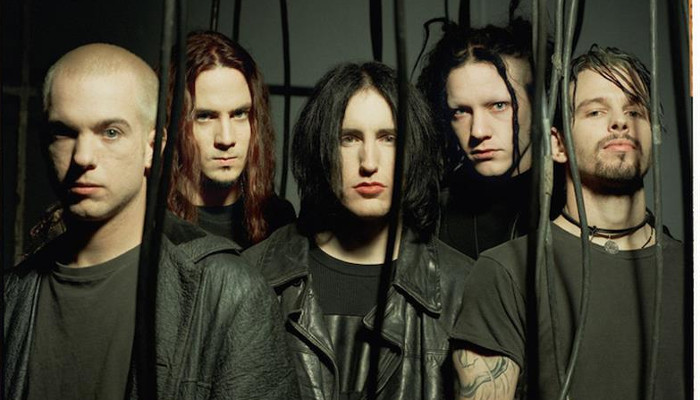 This month we celebrate the release of Nine Inch Nails debut album Pretty Hate Machine by looking at the genesis of the industrial rock giants and the LP that bought the musical mastery of Trent Reznor to the masses. 
It's hard to come to terms with the fact that NIN released their debut album thirty years ago this month. The music produced and performed by Reznor sounds timeless to my ear. Pretty Hate Machine was recorded in several locations, from London to New York during 1989 and released on 20 October 1989 on the TVT Records label.
The album opens super strong with the hit single Head Like a Hole with its infectious groove and grimy synth bass line. The vocals are as hooky as they come, with the killer lines; "Bow down before the one you serve" and "I'd rather die than give you control" and that is just the beginning! As the LP keeps spinning tracks like Terrible Lie, Sanctified, Sin and the album closer Ringfinger make you want to dance in a slow and deliberate 90's way. 
Reznor would soon dismiss his work on Pretty Hate Machine as immature. But the nucleus of the NIN sound and feel is so present in the 10 songs spanning this record. If Trent can do anything with his music compositions, it's to urge the listener to move and sway seductively and,  quite frankly, to make them horny. I have vivid memories of empty rock club dance floors filling within the first few bars of a NIN song by guys and girls just wanting to get their groove on. 
Within its initial run, Pretty Hate Machine sold approximately 1,000,000 copies, but it has gone on to sell over 3,000,000 to date. 
But what should have been the start of a great period in the world of NIN, quickly turned into a nightmare as Trent Reznor tried to exit his recording contract with TVT Records. This was due to tension with label owner Steve Gottlieb. He was worried that the label boss would stifle the creative process by forcing the band to release an identical album to Pretty Hate Machine and, in turn, demand 4 times the sales. 
Finally, Reznor negotiated his release and went with major label Interscope / Atlantic Records. Part of penning a deal with Interscope was that NIN would sign to their own label, Nothing Records and retain full creative control. That environment not only spawned the multi-platinum 1994 release Downward Spiral but also made a little-known Florida band called Marilyn Manson its first independent signing. Nine Inch Nails success was now assured. 
Whether Pretty Hate Machine was a critical or commercial success is irrelevant. The fact that it is such a creative victory is the key point here, proving that Trent Reznor is nothing short of a musical genius.