Lara Taubman brings out a beautiful mix of Americana, folk and emotional honesty in the tantalisingly courageous Revelation.
Described as an 'outlaw folk Americana' musician, Lara Taubman may have a basis in these genres, but the real power of her music comes from the emotional honesty littered throughout. Following a call to start performing and recording music only five years ago, new album Revelation shows a maturity in songwriting from Lara that's far greater than it should be, able to tell her stories with a confidence and passion that is, at times, mesmerising.
Starting off with Sound of Heartbreak we're straight away thrown into that warm, Americana sound against sliding guitars, settled acoustic and melodic fiddle. Lara's vocals wrap over this comforting familiarity with a fresh sense of purpose, fully capable of creating softer, almost spoken word sections or holding notes to portray emotional density. With more than a hint of Joni Mitchell both vocally and lyrically, Lara takes the track by the scruff of the neck and makes it her own, telling a story of emotional-laden insecurity: "She knew that he loved her, she knew he was proud but he ran all over town, made me feel put down". Followed by track Desert Boy, the bright and lively beginning is contrasted with a sultry and slow-paced ballad that brings out a country-tinged loveliness to the vocals led forward by gentle piano and laidback drums.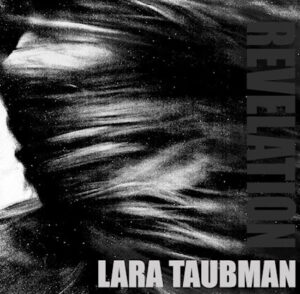 As the album progresses, we see Lara open up to her emotional pain and trauma even more, allowing her authentic sound to shine through amongst honest lyrics and strong melodies. Heartbreak Garden wouldn't feel out of place from a classic rock band from the 70s such as Humble Pie or on a Janis Joplin setlist, whereas Cold Side of Spring brings back in the playful beauty of the fiddle from earlier on in the record and wraps this around a gently building atmosphere. The track comes alive and brands a stamp of genuinely silky smooth Americana that brings a smile to the face.
As we get to the late cuts, it feels as though Lara wants to experiment a little more to tie help the record together. Snakes in the Snow featuring Kate Fenner has a mesmerising nature with haunting folky vocals against a walking bassline. This is all held together with world-music influences that are gradually built in and toyed with. The record then finishes with Revelation, building on the folk sound but this time stripped back with just acoustic guitar and lyrics that portray emotional acceptance, seeing Lara in a better place than at the start of the record.
For someone that has only been part of the music industry for a short while, Lara Taubman has an intelligence and thoughtfulness to structure and melody that some have worked their entire careers to gain. Revelation manages to create an overall sound that can be changed easily in subtle ways, with the artist not afraid to show flourishes of ingenuity to thicken out the record and take the listener off in other directions. A strong and confident record that has not only helped heal the singer but also bring a special talent to the world.
Score: 4/5