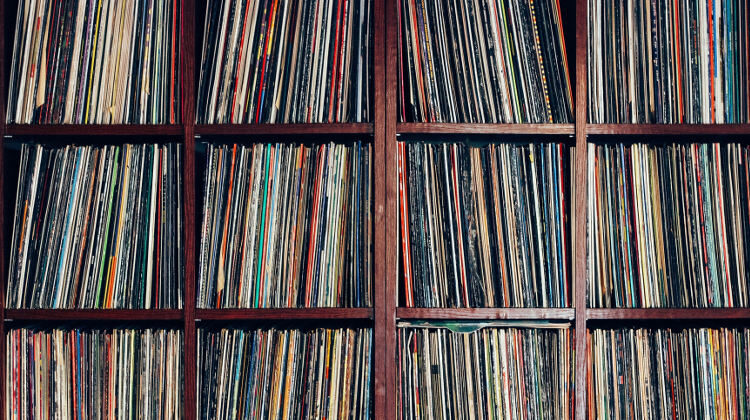 Is it time to reduce your record collection? This is usually the LAST thing on many record collector's minds, but at some point in your life it's something you might have to do.
We're going to go over the reasons for this below, as well as the best ways to choose which records to cut out of your collection and how you can reduce your amount of records quickly and easily. We're even going to give you a few ideas of how to sell your records. So, take a deep breath, strap in, and keep an open mind!
Do You Need To Cut Down Your Record Collection?
Let's start right at the beginning. Why would you ever want to get rid of any of your records? You might have spent a lifetime building your collection and carefully curating it. It might be the last thing on your mind right now, but the time may come when circumstances may force you to at least sell some of your records. 
There's a great book by Hacienda DJ Dave Haslam who recently sold his entire vinyl collection. He goes into some of the reasons behind why he did it but also shows how his record collection really was a part of who he was.
But WHY would YOU want to sell? Let's take a look at some of the reasons:
You Own Too Many Records
How many records are too many? When they start taking over your life some may say! You might have simply collected an unseemly amount of records. You might have shelves full of the little buggers, spilling out over your coffee table, taking up room in the loft and for some reason spread over your kitchen worktops. Something has to change! You can't go on living like this! You need to sell a few!
You're Running Out Of Space For Your Record Collection
Directly related to owning too many records is having too little space for them. Over the years you may have acquired a decent-sized collection of records and it simply doesn't fit in with your lifestyle anymore.
You might be downsizing your accommodation, someone may be moving in with you, or kids might be on the way. There just isn't room for your large collection anymore so some of them, unfortunately, will have to go.
You Need The Money
An unfortunate factor but one that rears its ugly head now and again. You might just need money, and fast. You might have a few prized possessions in your collection that will get you back on top of your money situation or afford you to buy that thing you've been after for a while, or even treat someone you love. Whatever your reason, although it might hurt for a while, you may just have to sell. (and who knows, you might be able to buy back the ones you want in the future)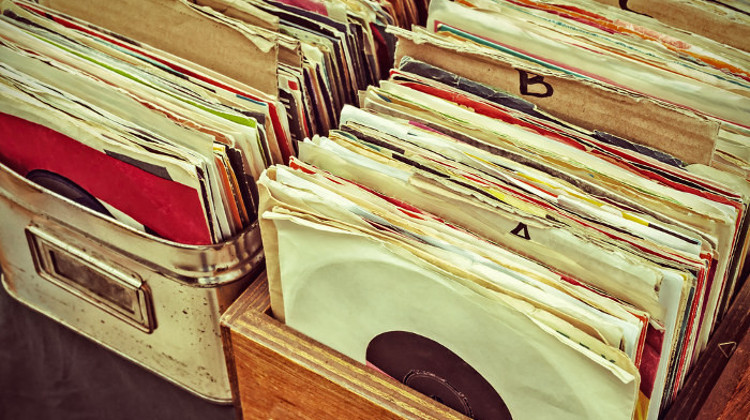 You Don't Use Some Of Your Records Anymore
You might simply have some records in your collection that you never, or rarely, play anymore. We all have them. You might have been gifted them or given them as a freebie, or you might simply just not like the music anymore. Whatever the reason, if they're not being used and not worth much they are just taking up space.
You're Getting Old!
OK, not the nicest thought, but you might be getting on a bit and want your records to go to a good home before… ahem… the inevitable happens. You might have children, family members or spouse's to hand them over to, but if not, it might be a good idea to plan out the retirement for not just yourself, but also the most important things in your life…records!
How Do I Thin Out My Record Collection?
You've now thought about it long and hard and decided you do actually need to sell some of your records. But how do you decide which records to sell? Thinning out your record collection can be a long and arduous task, but take the below into consideration and it may just make it that little bit easier.
Instead Of Deciding Which Records To Sell, Decide Which Records To Keep
It may take a little longer to go through all of your records, but in the long run, you should be happier with what you decide to keep. It's much easier to know what you like over what you don't like. Once you get started it actually becomes quite easy to figure out what you listen to more and which albums are better off staying in your collection. Try not to end up keeping too many using this method, however!
What Do Your Records Mean To You?
As you know, Vinyl Chapters is big on the stories behind the music. Which records in your collection really mean something to you? Do you have a story about how it came into your collection? Was it a gift from someone close to you? Was it bought at a memorable gig you attended? Perhaps your first girlfriend/boyfriend bought it for you?
These are the records you want to keep. Records that don't mean much to you are far easier to get rid of.
Do You Actually Listen To It?
If you don't really listen to a record anymore, what's the point in keeping it? Yes, you might have some records that are worth holding onto because of monetary value, but at the end of the day, if all it's doing is sitting there not being used, then it's probably time to get rid of it.
If you have a large collection you probably have loads of records you don't listen to. You could even make a list of how many times you listen to each record over a year; if it's too low, cut it! Be ruthless. 
The Cost of Your Records
You might have a few choice pieces in your collection that cost a pretty penny and it's just not the right time to sell. Obviously, you want to hold onto these to either sell when the price is right or hand down to someone else in your family. You will also have those records in your collection that are worth hardly anything or slightly damaged. Probably a lot of them. If you don't listen to them much, time to get rid.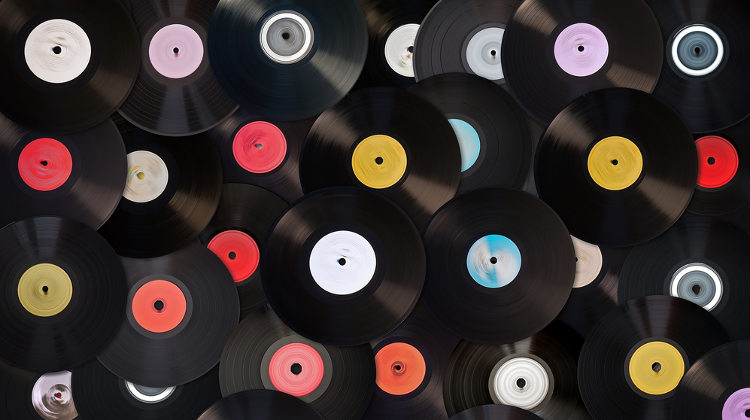 Remove Your Duplicate Records
Some of us have been there. You pick up a record and take it home to spin, then you look at your collection and realise you already have it. Doh! Or you might have been gifted an album you already have but never got round to taking it back.
Any duplicates you have, it's time to cull them from your record collection. Unless you're THAT record collector that has loads of copies of your favourite record, like a Japanese special edition, Mono copy, Colombian edition, extended repress, etc etc. Actually, still get rid of them…
If You Still Can't Decide…
OK, you think you've pruned down your record collection as much as you can, but you still need more space. What do you do? You have to be even more ruthless. If we take away the musical content (in the mindset that whatever you have left you really still enjoy), then you have to look at other areas.
Is there any artwork you don't really like? Are you only keeping a whole album for one or two tracks? Are some of them a little damaged? Try to think outside of the box for reasons not to keep some of your records until you hit that magic number.
Time to get Rid Of Those Excess Records!
OK! You've done it! You've decided which records to cull from your collection! Take a breather, have a drink and congratulate yourself. Now comes the hard part… actually getting rid of them. Let's now discuss ways you can move on the records that you've decided to cull from your collection.
Hunt Out Dealers At Record Fairs
Attend record fairs (covid-allowing of course…) with a list of records you're trying to get rid of and speak to some dealers to see if they're happy to take any off your hands. Some might be happy to take them all in a bulk buy whereas others might just want certain records from your collection. Go with whatever you feel is right, price-wise and time-wise.
Sell On Discogs
Discogs can be a great online option for selling your records. Set up an account, list your records and away you go! It might take longer selling this way and be careful not to sell something for a lot less than it's worth.
Do a little research on the records you're selling to make sure you're not sitting on any goldmines you didn't know about. Like a rare copy of Pink Floyd's Dark Side of the Moon with the middle triangle on the LP filled in blue…
Sell On eBay
If you're looking for a quick sale with records you know are not worth that much, eBay is an option. You might as well sell as a bulk buy rather than selling each record as a single purchase, which would be better to do on Discogs if you know what you're doing. Don't expect to get too much, but at least you'll be rid of the records you don't have room for in your life.
Donate To Friends and Family
Have records you don't want? Hand them over to friends and family! You might have a budding niece or nephew vinyl enthusiast in the family or a mate who has always had an eye on your special edition Hunky Dory. Why you would want to get rid of that I don't know, but the choice is yours!
Charity Shops and Car Boots/Yard Sales
If you've expelled all the avenues above, then perhaps take the rest to a charity shop or sell at a car boot. Charity shops always welcome records, with some eager beavers even hunting every day for rare finds around their local goodwill stores.
If you're willing to put in the effort and probably not get much for them, yard sales and car boots are other options. Either of these should finish off those last few records you've been unable to get rid of via other methods.
And there you have it. Use the tips above and your record collection will be a little lighter and breezier in no time. It might not be the nicest job to do as a record collector, but unfortunately, it is sometimes necessary. Now go and whack on one of your favourite records, sit back and enjoy!
Have you ever cut down your record collection? Do you have any more tips for doing so? Let us know in the comments below!