Hip-hop artist Badari returns after a long hiatus with new EP Dream, working through his problems using lyrics and melody as his remedies.
Badari has come a long way since his beginnings in the music industry. Starting at the age of 18 in 2011, he released his From Start To Finish mixtape to critical acclaim. He then moved onto the release of Uncaged which accumulated more than 50,000 downloads, then culminated with a third mixtape, A Journey Beyond. Then he took a hiatus. Sometimes, this is good for an artist and it certainly seems that way for Badari. New EP Dream Journal is some of his strongest work to date, reflecting on everything that's made him who he is today. The artist ponders his own life, tears down emotional barriers and lets his anger run riot amongst strong lyrical content and big ideas.
Opening track Things I See In My Dreams starts off with poppy undertones before the beats kick in and Badari's hard-hitting lyrics unfold from the off: "I need the answers to all the pain before all the shame comes back again." Tales of pain and shame overlay the beginnings of the track before Badari allows himself to really open up to more ideas, citing his early life, emotional problems and society's fears of gender roles to name a few: "I was the kid in the store that wanted both toys, thankfully for mama I've always been pro-choice". The way the artist spouts his dreams and fears in quick succession makes for an overwhelming, but insightful track.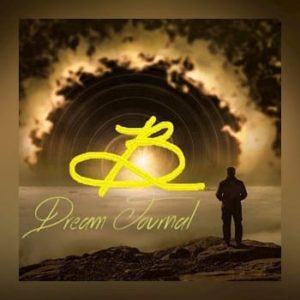 The Day Before Tomorrow focuses on Badari's bitterness toward the record industry but able to reflect on everything that he's been through, making for a stronger person. This is all vented amongst recurring ringing bells and beats as the track rolls forward amongst confessions, anger and revelations: "I'm haunted by the voices that were drowning in the water… the task we have here is more than last year because of ignorance, insecurity and mad fear". Drop out sections help certain passages hit home harder before drums bring us back into the fold with a fill.
When A Tree Falls once again uses bells to steady the beat. Vocals have fleeting resemblances to John McCrea from 90s stalwarts Cake, as monotone but addictive vocals bring up issues of race, success, and tongue-in-cheek egotistical musings that only rappers can get away with. House Of Mirrors takes on a more sinister tone with a needed change in beat and melody. Badari takes a faster pace under his wing as he speeds his way through pressures of society and the music industry.
The EP ends with the fantastic Ocean. With more of a pop feel, the backing track is one of the strongest on the record and allows Badari's lyrics to mix with it instead of overtaking. It's also the first time we hear more about his insecurities without being shrouded in the protection of confidence and anger. He's really laying his thoughts and feelings out for all to see which is endearing and only strengthens the track.
Dream Journal is a strong piece of work from a determined artist who, even after a long break, has slid back into the music industry with ease. His rhymes are as strong as ever, with the artist channelling his anger, bitterness and other negative emotions into something productive without losing himself to the negativity. This has allowed him to contemplate and work with the positives which really comes into play at the end of the EP. The record almost feels like it's Badari's way of counselling himself, and the by-product is a strong piece of work that is enjoyable and emotional, backed up with great structures and heavy beats.
Score: 4/5
By Jamie Parmenter