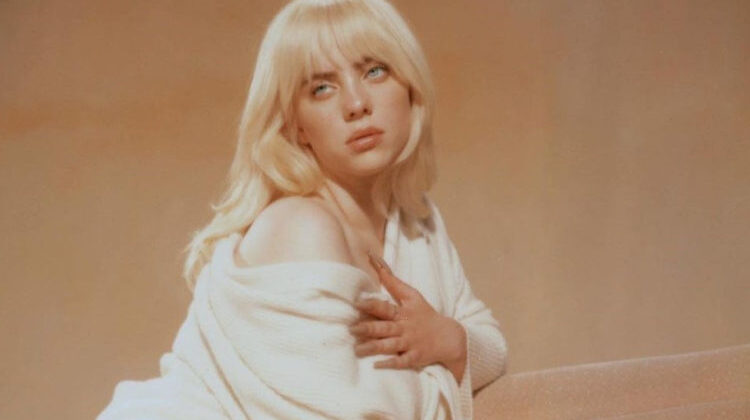 Happier Than Ever more than proves that Billie Eilish is doing better than she ever was – personally, sonically, and thematically.
The first time I ever listened to a Billie Eilish song wasn't because I went out of my way to do it – I really didn't have a choice in the matter. I watched the superhero horror flick Brightburn and sure enough, the ending credits featured Billie Eilish's Bad Guy. I was instantly enamored by the sound and I remember going home afterward and listening to Eilish's entire catalog of music immediately.
Her extended play Don't Smile At Me was full of extreme promise and featured incredibly striking tracks such as Bellyache and Ocean Eyes that teased the singer-songwriter's capabilities. With When We All Fall Asleep, Where Do We Go? Eilish seemingly unleashed every ounce of creativity inside of her, culminating in one of the best pop albums of the decade. The production by her brother Finneas O'Connell was a thing of beauty, the tracks themselves catchy and memorable and the lyrics surprisingly thought-provoking.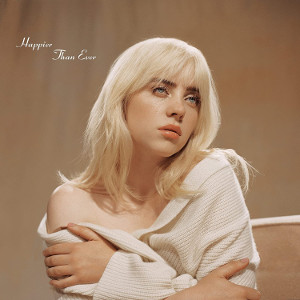 Eilish's sophomore record Happier Than Ever was in many people's top three most anticipated albums of the year and I'm beyond delighted to report that I loved every aspect of this album. Just when I thought Eilish couldn't outdo WWAFAWDWG, she delivers an album that's somehow even more refined, memorable, insightful, and emotional. It's an hour-long, making it her longest piece of work to date, but each minute is one that I thoroughly enjoyed. 
Getting Older opens up the record with a somber start, a moody yet stylistic backing track featuring some of Eilish's most insightful and self-reflecting lyrics to date. Opening up about her fame and having to deal with stalkers as a result of this, Eilish sings "There's a lot I'm grateful for / But it's different when a stranger's always waiting at your door".
The singer-songwriter has always been known to have some of the most intriguing and bold instrumentals in the pop game and that's immediately made true once again with I Didn't Change My Number. Opening up with sounds of vicious dogs barking, beats and synths kick in reminiscent of a retro video game fuels the track.
A similar statement could be made about Billie Bossa Nova which features plenty of snapping and a more pop-jazz tune than the rest of the album. Surprisingly, it doesn't feel out of place or tonally different. It still fits in with the rest of the record incredibly well and is easily one of the songs that you'll be able to tap your feet along to the most, much like I did.
It's kind of amazing how well this entire record flows, honestly. My Future follows the aforementioned track which still resonates as one of the most emotional and introspective songs of Eilish's career thus far. I've heard the song time and time again since its release and yet it feels completely new when you listen as part of the big picture. As a single it worked wonders but here, it's even better. 
The aforementioned WWAFAWDWG has plenty of songs that essentially made Eilish rise to the top of popularity – Bad Guy was virtually inescapable and even people who haven't listened to any of her albums have heard that song at least. To put it simply – Eilish knows how to make a hit; that one song that everybody will be talking about. On Happier Than Ever, that song is Oxytocin. Finneas has always been producing her tracks and there hasn't been a single weak spot in any of Eilish's discography in terms of the sound at least. They're all striking, bold, and innovative. Just when I thought Finneas couldn't outdo himself, he did exactly that with Oxytocin. It's a rapidly moving track with an R&B/light rock style backing beat that propels the song to exciting heights never before heard in Eilish's discography.
It also features the traditional playfulness of a lot of her song lyrics as well. It's hard not to dance and smile when Eilish sings "If you only pray on Sunday, could you come my way on Monday? / 'Cause I like to do things God doesn't approve of if She saw us."  Track to track, there isn't a single song that stands out as dull or not as thrilling as the rest. GOLDWING features Eilish in her much-beloved emotional form and the same thing can be said about Halley's Comet. Not My Responsibility is definitely one of the most surprising songs here, however. 
When Eilish embarked on the WWAFAWDWG tour, she debuted a short film with the same title as the track on Happier Than Ever. The singer cut straight to the chase when it comes to people on the internet talking about her body. It worked amazingly as a near four-minute short film and it works just as well here. "Is my value based only on your perception? Or is your opinion of me, not my responsibility?", Eilish asks listeners. 
Next up we get a few of the singles that were released months before the album including the infectiously fun Lost Cause and what I like to call "Bad Guy 2.0", Therefore I Am. But the five-minute album-titled track is where the album reaches its full potential. It's an emotionally powerful song where Eilish opens up about her past toxic relationships, saying "When I'm away from you, I'm happier than ever" and "Made all your moments your own, just fuckin' leave me alone". But where the song flourishes is in the final minute where Eilish's usual calm nature of singing gets swapped for loud vocals where she seriously hammers her point home. Hearing the singer adopt a more ferocious tone is goosebump-inducing in every way possible.
From the moment it begins all the way to the final few seconds, Happier Than Ever dazzles and stands tall as one of the most outstanding pop albums in years. If this is the quality Billie Eilish is putting out with just her second album, I get chills thinking about what the future holds for her. 
Score: 5/5