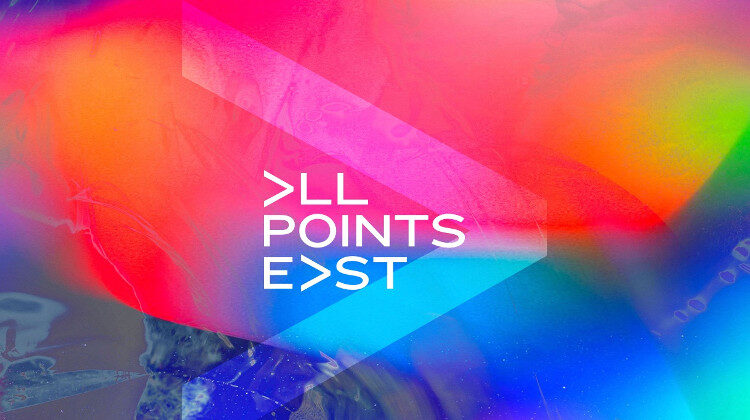 It's been a year and a half since we've been able to experience the joy of dancing away to live music in a field somewhere. The unfolding of All Points East Festival over the bank holiday weekend reminded us how much we missed it.
The line-up was full to the brim of headliners… Jorja Smith, London Grammar, Jamie XX, Kano, Foals, and Caribou, just to name a few. Field Day Festival took the reigns over Victoria Park on the Sunday. This was a day for the electronic music lovers, featuring performances from Mall Grab, Floating Points, Prospa, and a showstopper finish from Bicep. All in all, it was a euphoric weekend and a beautiful return from these long-awaited London festivals.
The second day of All Points East was glowing with strong female artists spanning across multifarious genres. Arlo Parks, HAII, Little Simz and Romy all gave high energy, memorable performances. In the early evening, Tom Misch took to the main stage and played a feel-good set of songs from his latest album, Geography, as well as all his earlier classics.
My friend and I had the luxury VIP experience (they were the only tickets available), so got to enjoy bopping away to Tom's smooth vocals and guitar riffs at the very front left of the stage. The crowd lit up when Tom's fellow South London friend and rapper Loyle Carner took the stage. Carner's high energy rapping against Tom's effortless vocals finished off the set nicely.
The atmosphere was electric when the critically acclaimed rapper Kano came onto the main stage. A significant contributor to grime music and culture, his sundown performance was powerful, layering jump-up beats and political lyrics with emotive gospel harmonies. The East London location felt symbolic, being on Kano's home turf. P & Q's and Free Years Later were particular highlights. I felt very lucky to experience that live performance so close to the stage.
Jamie XX closed the night with a spectacular old-school rave set that featured all his well-known classics, including Girl, I don't know and the On Hold xx remix. The playing out of Gosh was a really magical moment and a breath-taking way to end the night.
Field Day followed on Sunday, the partner festival of All Points East. From glancing at the line-up, this was more of a day for the hardcore ravers- something that you could really sense from the difference in the crowd's energy. There was a feeling of liberation and relief in the air as people danced together, made friends with other bucket-wearing attendees, and hurried in excitement from stage to stage.
The day was full of head-bopping, crowd-pleasing performances, but the most memorable were Hot Chip, DJ Seinfeld, Floorplan and Special Request. As the evening crept in, Floating Points arrived onto the main stage, delivering around two hours of otherworldly jazz/classical electronica music. The set exuded so much ambience that it seemed to put the crowd under a spell, listening in amazement as he played.
The Belfast producer and DJ duo Bicep played the night out, much to the joy of the festival-goers. Their set was faultless, combining their latest material, such as Apricots and Atlas, with the beloved hits from their self-named debut album. Glue was the last track to play, a perfect ending for Field Day which took the atmosphere to a whole new level of euphoria.
Monday was the final day of All Points East, and an absolute delight of a line-up for alternative/indie fans, with the likes of Foals and Bombay Bicycle Club as headliners. Other big-name artists included Caribou, Octo Octa, Maya Jane Coles and Gang of Youths. As a millennial, this was a day of nostalgia, watching artists who I've followed through my childhood play out their most loved hits in front of a raucous audience.
Despite the lowered down volume levels for Foals, which caused a stampede of attendees to scramble to the front of the stage, their performance was joyous, fierce, and a true testament to their contribution to rock music. Yannis's touching words added to the emotion in their performance, as he told the crowd, "It is times like this that we get to feel human again".
With the festival season being delayed this year, there was much anticipation for this bank holiday weekend, as festival-goers could finally enjoy live music in a muddy field/park again. All Points East felt like a triumphant celebration of what's been sorely missed for the past year and a half. Festivals, we are very pleased to have you back.