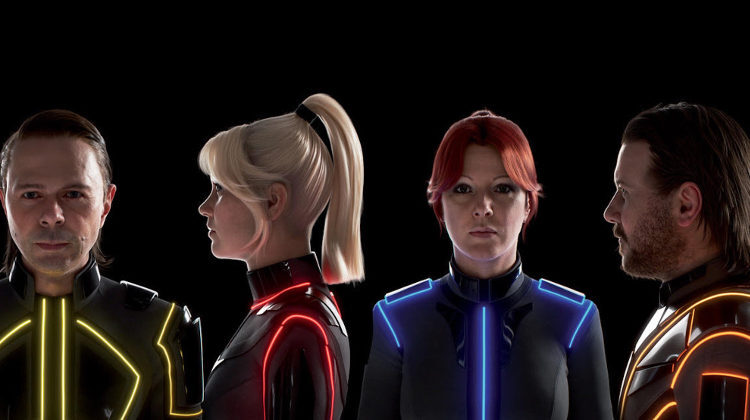 After not putting out any material for forty years, revolutionary Swedish pop group ABBA have returned with one last, beautifully moving album in the form of Voyage.
Growing up with a mother that absolutely adored ABBA as a young adult back when they were the number one pop group ever, I inevitably heard a ton of their music all throughout my life, and in my opinion, that's a blessing.
It was one of the first times in my life that I realized music could actually be incredibly moving and memorable, if the lyrics, production, and themes are all well-executed…. boy was ABBA all of those things.
Even still to this day, you can take a look at charting albums and songs and you will almost always find ABBA material on there whether it's Dancing Queen or Mamma Mia! or Take a Chance on Me. It's miraculous how a group that's several decades old and hasn't put out music since 1982 can still dominate the charts. And the Mamma Mia! series of films also definitely helped their music speak to new generations. 
So, of course, you can probably understand just how excited I was to receive one last album from ABBA this week in the form of Voyage – an album that is, in my opinion, truly history in the making. We literally have a new ABBA album out in the year 2021. So, really this year isn't all that bad after all.
The record opens up with the emotionally gripping I Still Have Faith In You, which made me tear up quite heavily the first time I listened to it months ago. On the record, it works even better and serves as the perfect opener that they could've possibly chosen. When Frida sings "Do I have it in me? / I believe it is in there / For I know I hear the bittersweet song / In the memories we share", it's genuinely impossible for me not to feel an overwhelming sense of joy and fulfillment. 
I've always thought that the production quality in all of ABBA's albums have been second to none, and that absolutely carries over here. One of the best examples of this is in When You Danced With Me, an upbeat, Swedish anthem if I've ever heard one. The vocals accompanied by the masterful production make it a true standout.
And the exact same thing can be said about Don't Shut Me Down, which sounds like it could've been released in the 1970s which is a very, very good thing. It's got all of the classic ABBA ingredients in it – the impossible-to-not-dance-along-to instrumental, fun and catchy lyrics, and genuinely heavenly vocals. Play this song at a party, and I guarantee that everybody will suddenly feel the urge to get up and move their feet.
Sometimes when bands from decades past come back and make new material, it doesn't sound anything like what they used to release which often ends up disappointing long-time fans. They'll find themselves asking "What happened to their old style of music?". For example, I really got a kick out of The Tipping Point by Tears for Fears, but if I'm being honest, it doesn't really sound anything like their old music.
This isn't always a bad thing, however. Sometimes it's a breath of fresh air to hear acclaimed singers and bands branch out of their comfort zone and attempt new things every once in a while. But at the same time, I'm extremely glad that ABBA stuck to their guns and made music that they would've released back in the 70s and 80s.
It's not just a case of nostalgia-baiting either. Tracks like Just A Notion sound so incredibly similar to their old-school days, but contains genuinely great lyrics, stellar production, and, of course, Agnetha's vocals.
And to be honest, a few of the songs on this album took some fairly big risks – particularly the aforementioned I Still Have Faith In You and Bumblebee – because they are relatively slower songs for what we're used to by ABBA, but even still, it's hard to find fans online who don't love these songs.
If you have been a massive fan of ABBA for however many years just like me, you're more than likely going to have an absolute blast listening to Voyage. It's got everything you could ever want in an ABBA swan song and so much more. This is the exact kind of album I think we needed right now.
Score: 4.5/5