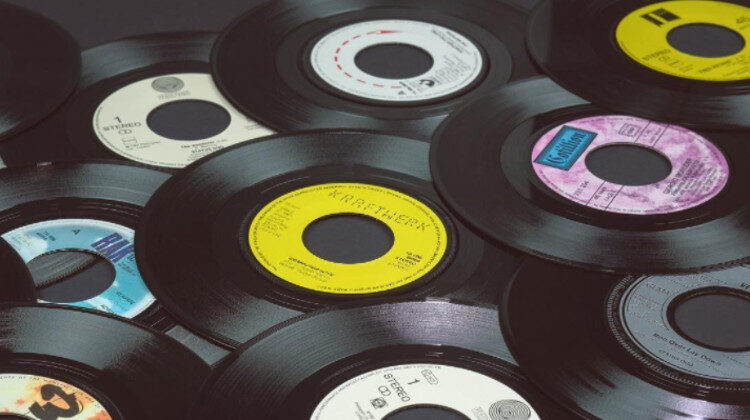 In the age of digital albums and streaming, vinyl records have undoubtedly made a comeback. In 2021, vinyl album sales outsold CDs in the US for the first time in 30 years. Billboard reports that 38.8% of all album sales last year were in the vinyl format, accounting for over 50% of all physical album sales and recording a growth of 51.4% from 2020. Some of the biggest sellers include Adele's 30, Taylor Swift's Red (Taylor's Version), and Olivia Rodrigo's debut Sour.

Some studies have shown that Gen Zs have bought more vinyl records than millennials, which is a powerful reversal of the (false) assumption that vinyl is passé. Even in the digital age, new music lovers are discovering a format that has existed since the 1950s, while the nostalgic are reconnecting with the joys of owning and playing music on vinyl. So, with that in mind, here are four reasons vinyl records are enduring:
Audio quality
In the early days of MP3, storage space came at a premium. To pack in as many tracks into an MP3 player, music has to be compressed. The original recordings of any album are very high quality, but the files are larger than what one could feasibly store on a computer, phone, or a portable music player. That audio compression leads to many details being lost. That's not the case with vinyl. Pressings are can be made using the master recording, containing all the sounds the artist intended. An added bonus? You own your music collection. Unlike with streaming services, which can remove artists from their catalog, you're free to listen to your favorite songs.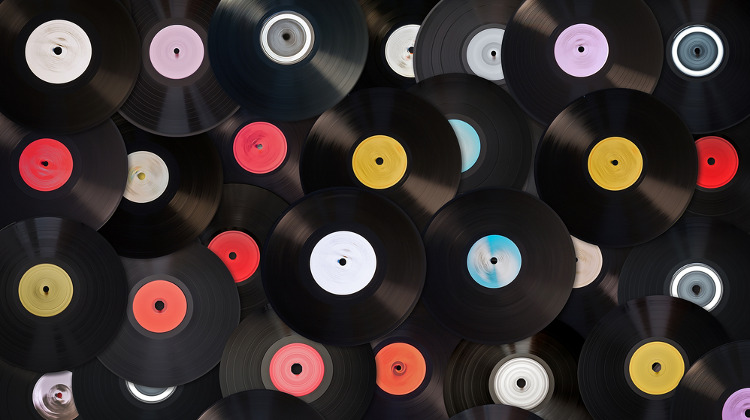 Unique Visual Components
The way an album looks matters to dedicated fans and music lovers. Visual aesthetics reflect your taste in music, which in turn, says something about your identity — your moral values, culture, and social class. Whether it's art, photography, or something created by graphic designers, album covers are critical to marketing and advertising efforts in the music industry. They conceptualize in a way that is appealing and on-brand, effectively capturing the attention of record buyers. Visuals on the back jacket, inner sleeves, lyric sheets, and even the record itself can be just as important, packaged in different shapes or colors. 
There's also a larger artwork space for vinyl. Case in point, the Beatles' Sgt. Pepper's Lonely Hearts Club Band has iconic imagery that's easily recognizable, details one won't see clearly on a CD cover.
Fun Tactile Features
Vinyl albums have a physicality that appeals to multiple senses: sight, sound, and touch, which is lost on digital formats. When you hold a record in your hands, you have to handle it carefully to preserve the quality, which gives listeners a sense that the album matters. Many artists even go out of their way to make albums more tactile. The vinyl edition of Jack White's Lazaretto, for instance, was touted as an 'Ultra LP'; it featured special qualities like hidden tracks under the label, dual-groove technology, and a hand-etched hologram. When you put the record on a turntable spindle, this tangibility commands your full attention and respect for the work.
Empowered Local Record Stores
Although megastores are gone, around 1,400 indie record stores remain in the country, up from about 1,000 stores when consumers shifted to digital. Indie record stores are thriving local music hubs where you can thumb through vinyl records, CDs, albums, cassettes, and other merch. The physical space also allows listeners to talk music with knowledgeable staff or fellow customers, who can recommend albums more naturally and diversely compared to streaming algorithms. It may seem like a gamble to spend money on something you're not sure you'll like, but discovery itself can be its own reward.
Being entrenched in the digital age has allowed us to live impatient lives. Flipping through our phones for songs has kept us from listening to albums in full, and we forget to appreciate the entire story an artist is trying to tell. Maybe the comeback of vinyl is telling us that people are finally ready to enjoy music the way it's supposed to be — savored, over and over again.