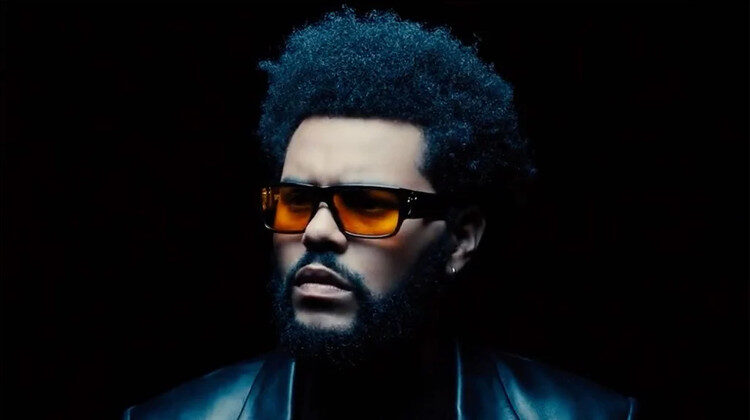 The Weeknd's new, fifth studio album Dawn FM, is not only a staggeringly beautiful continuation of After Hours, but a genius album in its own right.
Only a few artists can pull off a memorable era quite like The Weeknd does. Whether you like his music or not, it's undeniable just how much effort and personality he injects into everything that he does, forcing us to pay him some attention. I've never been a fan of his early work and still can't get into it to this day. There's just something lacking that is hard to put my finger on. It feels like it's Abel Tesfaye still trying to work things out and find his groove.
He slowly started to get there ever since the release of his third studio album Starboy (2016), which was a groovy Alternative R&B album filled with plenty of memorable tracks, including the title track, and my personal favorite off the record, "I Feel It Coming", featuring Daft Punk in one of their last efforts before ultimately splitting up in 2021.
Where I truly started to adore The Weeknd and his music was during the After Hours era – to be precise, as soon as Heartless and Blinding Lights were both released as singles. Not only were the music videos genuinely staggering – the videos were seriously more well-directed than some Hollywood feature films – but the music was incredible. They were 80s synth-pop-fueled tracks that brimmed with vibrancy and personality. 
After Hours is a true masterpiece and in my opinion, one of the best albums of the past ten years. Virtually everything about that era was memorable, from the music videos and music, down to the outfits and alter ego he put on too. I'll never forget seeing him perform at the Super Bowl or the time in the Save Your Tears video when his face appeared to have undergone plastic surgery. The Weeknd knows how to make conversations happen among his fans.
And that's why I'm so excited to report that his newest album Dawn FM – which serves as a direct continuation of After Hours – is another stroke of genius and right up there with the latter album. From the beginning all the way to the end, Dawn FM is the true embodiment of musical soul. Tesfaye has crafted sixteen tracks that all flow perfectly into one another, while also being remarkably distinct. It's crazy to think about the creative process that must have gone into crafting this album. 
I'm a sucker for albums that reel you in with a tone-setting intro track, and gratefully, this album has one in the form of the title track. All it is, is a moody, melancholic opener with synth-pop waves abound while none other than Jim Carrey comes in at the end to narrate, saying "We'll be there to hold your hand and guide you through this painless transition / But what's the rush? / Just relax and enjoy another hour of commercial free yourself music on 103.5 Dawn FM / Stay tuned".
This then transitions beautifully into Gasoline, the first indicator I had that this album was going to be incredible. Featuring a brilliantly groovy instrumental, the song reels you in instantly before Tesfaye comes in with a deep, intimidating voice as he signs "It's 5 AM, my time again / I've soakin' up the moon, can't sleep", in one of the most remarkable opening lines on any Weeknd track to date. This entire song is something that Tesfaye has never done before, but it works tremendously well.
How Do I Make You Love Me? makes fantastic use of the album's 80s inspired instrumentals before eventually leading into Take My Breath, the only single released for the album back in August of 2021. Only this time, Take My Breath is two minutes longer than the one we are used to. I'll probably listen to the single version more often than the album version, but that's not to say the extended version is bad because it's not. This five-minute version works better for the album's flow and transitions, whereas the single is more to-the-point without any downtime. 
If there is one song that is inevitably going to blow up from this album, it's going to be Sacrifice without a doubt. It has one of his most upbeat, feel-good instrumentals present in his entire discography and it also features some of his most soothing and powerful vocals to date. Trust me, if this track ever comes on at a dance party, you won't see a single pair of feet planted on the ground. Everybody will be grooving.
Dawn FM also has a Tyler, the Creator feature in the form of Here We Go… Again, and it's a true knockout. Fans of Tyler will be pleased to hear that he has his own verse here and everything – not just a small vocal part. "We don't need the government involved because we like to touch / We don't need no damn religion telling us that we in love / But if we did crush down the road, spending' lawyer fees up / Pen and pack gon' save my ass if these feelings freeze up", Tyler expresses in one of the album's most impressive verses.
Lil Wayne is also featured on the album on the track I Heard You're Married. While not as good of a feature as Tyler's, it's still an excellent song and one that still makes use of Wayne's rap skills. Phantom Regret by Jim is the perfect way to close the album on a high note. 
It's essentially just three minutes of Jim Carrey doing more narrating, but there's something so ominous and eerie about it to the point where you simply can't help but feel hooked. "Are you listening real close? Heaven's not that, it's this / It's the depth of this moment, we don't reach for bliss / God knows life is chaos, but He made one thing true / You gotta unwind your mind, train your soul to align / And dance 'til you find that divine boogaloo / In other words / You gotta be Heaven to see Heaven / May peace be with you". End of album. 
Dawn FM is an album that's so full of soul, charisma, energy, and melancholy that to label it anything less than a masterpiece would be doing it an injustice. The Weeknd has proven himself once again to be one of the most exciting artists of this generation. It will be nearly impossible for him to top this album, but after this impressive release, I wouldn't bet against him.
Score: 5/5