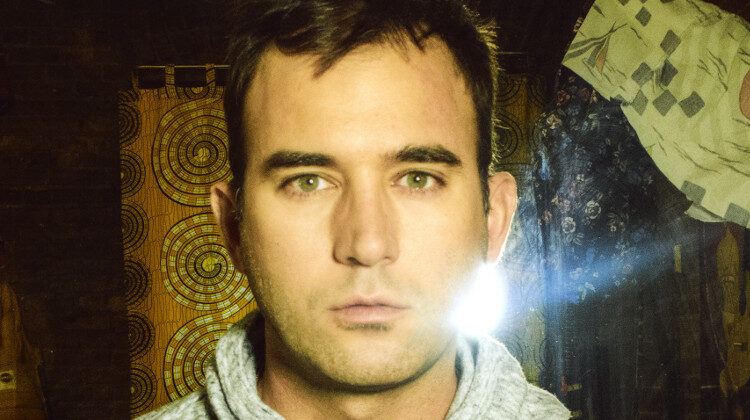 The whisper-voiced, folk-strumming chronicler of the human condition, Sufjan Stevens dangles the opulent, twelve-minute unburdening of America as the first weighty taster of his forthcoming The Ascension album.
The singer-songwriter Sufjan Stevens once famously joshed about making an album for each of the USA's states, but he remains preoccupied by the health of the Union. Today he has unveiled an epic new comeback song, America, just in time for his country's birthday weekend. Originally sketched during the Carrie & Lowell sessions back in 2015, his re-recorded, modular version comes on like a symphonic protest song, a wounded missive of exasperation and despair at the prevalent "sickness of American culture."
Carrie & Lowell examined the aftermath of the death of his mother, and here Sufjan Stevens extends the motif of mourning, peering through the socio-political debris of division, intolerance and bigotry and its psychic effect on him: "Don't do to me what you did to America," his quivering pipes intone, "I'm ashamed to admit I no longer believe I have loved you, I received."
Ushering in the listener with a bed of electronics and synthetic vocals, the lush, meandering and multi-faceted America draws from the widescreen, shape-shifting, Illinois'/'The Age of Adz strain of his output, building a surging intensity and sweaty-palmed urgency over more than twelve minutes of decorous synth smears, live drums, washes of guitar, ambient gusts and peaks of choral grandeur. Certain passages nod towards Dirty Projectors' fine-tipped, processed R'n'B and James Blake's dewy electro-gospel but the rapturous incorporation of copious, suite-like drapery and the vertiginous cartwheeling bear the Illinois composer's maximalist stamp. 
America will receive a 12-inch vinyl release in tandem with a non-album track, My Rajneesh, on July 31st and The Ascension, his first long-playing release since March's synth-heavy Aporia collaboration with his stepfather Lowell Brams, will follow on September 25th. 
Score:5/5