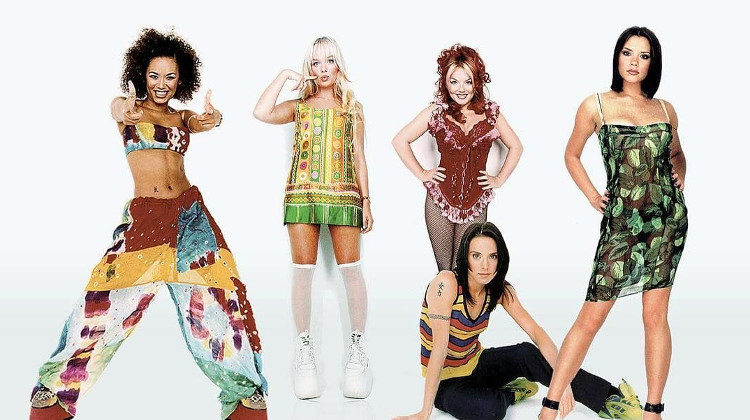 The Spice Girls have announced they are reissuing classic pop album Spice World and their greatest hits record on vinyl. 

I think some people tend to forget just how big The Spice Girls were in the nineties. They were literally sewn into the fabric of British culture with a multitude of hits, huge worldwide sell-out tours and managed to change people's outlook on just how big girl bands could be.

So, it's no wonder the record companies fancy re-releasing two of the band's albums on vinyl. Spice girls fans among you may remember that The Greatest Hits was released on vinyl quite recently, but that was a picture disc version. The new version is on 180-gram black vinyl, once again including all their hits with 9 number 1 singles and classics such as Wannabe, the saucy but revolutionary 2 Become 1, and sophomore single Say You'll Be There. 

The Spice World reissue follows suit, also on 180-gram back vinyl and retaining all the original artwork from 1997. Spice World went on to sell over thirteen million units on a worldwide scale, featuring favourites such as Viva Forever (you know the one, the one with a video of them as fairies…) and Spice Up Your Life (I think they were in some sort of bondage gear for the video in this one?). The album hasn't been available on vinyl for 23 years, so fans of the format and the girls will be clapping their hands with joy.

1996 was the year The Spice Girls arrived and went on to take over the world with their catchy pop hits, 'girl power' attitude, and global appeal. Debut single Wannabe reached number 1 in 37 countries with the girls having sold over 85 million records worldwide. 2019 saw the girls embark on a reunion tour of the UK and Ireland, albeit without Victoria Beckham who declined to be involved due to other commitments. 

Both records will be released on vinyl on 13th March 2020, and you can pre-order them here.