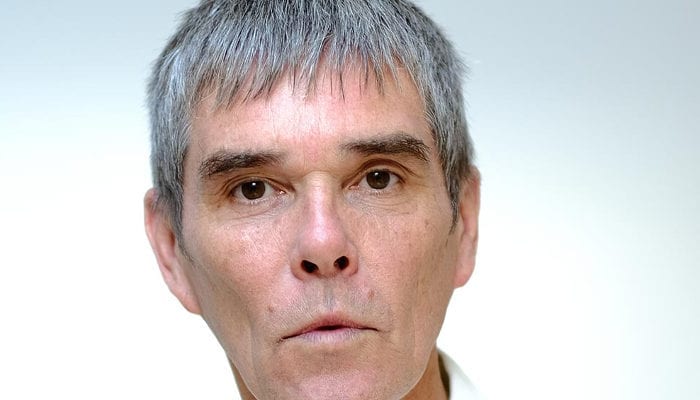 We take a listen to new record Ripples from Ian Brown, bringing with it an eclectic mix of genres wrapped around tailored vocals.
Ever since the reunion of Ian Brown's band The Stone Roses in 2011, people have been wondering where the frontman would go next: release new music with them, or carry on his solo career. Although many would have opted for the former, it feels the singer's had a renewed passion for showing everyone that he can do it all himself, culminating in the release of new solo record Ripples. Being self-produced and only enlisting a little help from his sons on songwriting duties, it feels a very personal record that focuses on grudges and misguidance as it jumps around his favoured genres amongst a retro-influenced sound.
First World Problems reminds of 90s California thrown into the UK. Drums and a walking bass line float in as Brown blasts out "There you go again with your first world problems when your living is easy" – he's not happy with the atmosphere of his beloved Britain, and he's making it clear. The track saunters along on nothing but its catchiness, with its simple but effective rhythms providing Brown ample opportunities to spout his messages.
Black Roses heads off on a rock tangent with heavy guitars and stomping drums. Simple chord sequences and lyrics that feel a little ambiguous unfortunately don't really fit the sound as it makes its way to its conclusion. This is in stark contrast to the brilliant Breathe and Breathe Easy (The Everness Of Now) showing what Brown can do in the right circumstances with an acoustic guitar. His vocals float miles above the instrumentation as subtle melody changes and slowdowns build a track of subtlety and finesse with a beautifully jaded tone.
From Chaos To Harmony Angel uses an almost 70s rock vibe, finding solace in tracks like Lynyrd Skynyrd's Tuesday's Gone, but with a more inspired drum beat. Brown is having fun hear as he sings about "Angel trumpets and devil trombones" with tongue in cheek tenacity.  Album-titled track Ripples converses with Brown's love of Dub and reggae, relying heavily on an underlying bass line to guide it along amongst the singers signature stylings. The dub continues on album closer Break Down The Walls (Warm Up The Jam) on a hypnotizingly repetitive track that mostly works but could do with that something extra to really make it zing.
Ripples is not back to Brown's best, but it's a damn good try that's surprisingly better when focusing on the past. This feels strange at first for an Ian Brown record, but as he manages to find rhythms and vocal changes where others wouldn't it all feels very homely. His voice even sounds the strongest it's been for years. The record can feel a bit disjointed as it jumps from rock, to acoustic, to reggae, but this can also be seen as its charm. Brown's been around long enough now to be allowed to experiment when he wants and Ripples gives him the chance to indulge in something written for himself, and himself only.
Score: 3.5/5
By Jamie Parmenter