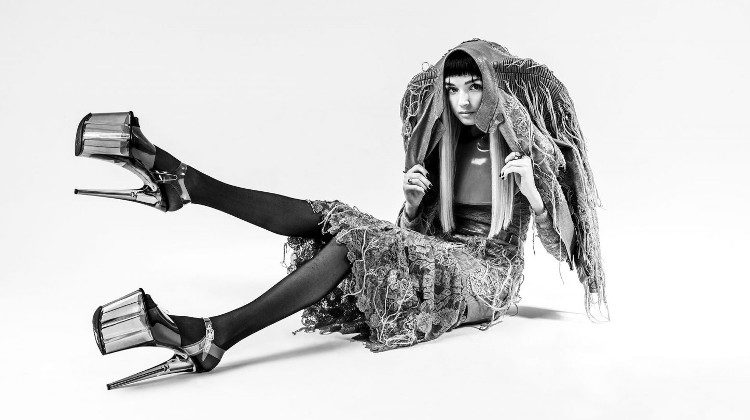 Pop-metal has never been in such a strong place than with the intricate, intense and diverse work on the new Poppy album, I Disagree.
Poppy, an American pop-metal artist, has released an album so incredibly unique it can be difficult to wrap your head around it if you aren't familiar with her previous creations. The 25-year-old described her album as the process of "destroying things that try to destroy you", a powerful theme that her audience long for.

The record kicks off with Concrete, the single release before the final drop of her album and a great indicator towards the sound that Poppy was creating. With captivating and alluring whispers opening this first track, the star expresses her dual personality using the opposing genres within this three-minute masterpiece. As pop segments appear amid the dark guitar patterns, Poppy displays societies expectations of her, whilst the dark lyrics of "I try to drink tea, I need the taste of young blood in my teeth", shows her real and unfiltered self.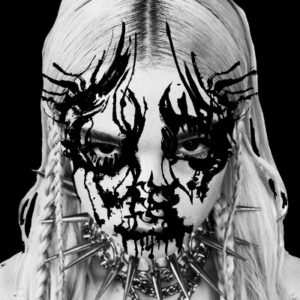 Anything Like Me begins with pop influences and less intense instrumentation. The low synth-bass harmony and kick drum remind me of Billie Eilish' Bad Guy, a huge song where inspiration can only be taken in a positive light. The attention of the listener is inevitably focussed on the heavy lyrics that Poppy writes. The repeated phrase "you shouldn't be anything like me'" is an interesting message as fans always aspire to be similar to their idols, and usually, artists want to portray themselves as being relatable so that a connection is formed with their fanbase. It can be argued that this phrase is repeated to show her growth from her mistakes, but also as a form of self- hatred to seem more real and relatable, a warning that may conclude the opposite. Nevertheless, after this all dies down and the acoustic guitar and piano settle, the music is lifted and for the audience, it feels like a wake-up call from a trance-like state has occurred.

Following this, Fill The Crown promotes individualism and transitions nicely from the previous song as Poppy goes from warning her fans to refrain from following in her footsteps to then proceeding to say "You can be anyone you want to be, you can be free'", a refreshing line to hear filling her listeners with confidence and hope. Nothing I Need then holds a completely different atmosphere. The long-extended chords, complimentary backing vocals and stripped back vocals create a sexy R&B vibe which has not yet been explored in her previous songs.

The album closes with a six-minute track, double the length of every other song on this record. "Burn it to the ground, you can be anyone you want to be" sums up the entire energy of this album perfectly. This track almost connotes Poppy giving up. With "Everything will be ok'" repeated numerous times, reassurance shines through as well as a spread of the message; although you may want to give up, life will get brighter, and you will get through difficult times. An uplifting and perfect wrap up for this intense and diverse album.
Score: 4/5