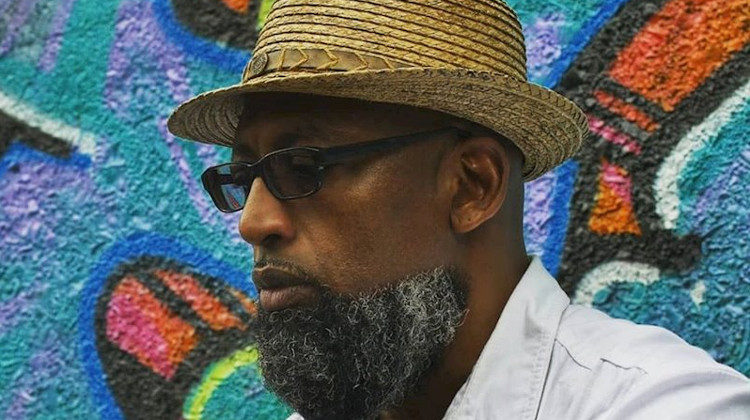 PicStitch Provides authentic roots reggae vibes and dancehall rhythms in two contrasting tracks, Don Dadda and Ram Dancehall.
Reggae is always there when you need it. For some people it's life, for others, it helps them through tough times, and then there's those of you who just enjoy it as the background music to your day. However you like your reggae, PicStitch provides a fine example of dancehall style rhythms with music and video collaborations for tracks Don Dadda and Ram Dancehall, providing a much-needed solace from the routines of normal life.
Don Dadda starts us off as a far more old skool affair, even transitioning through to the video made with the Reggaesta, featuring clips in the studio that have been filtered to look like a damaged videotape with relay lines and everything. As you'd expect, the vocals are on point with the reggae rhythms providing a basis for a soulful track that's chilled without being forceful, strong without being a parody and all tied together with a nice and catchy rhythm. The positive vibes are in full flow through and PicStitch provides a joyful experience, only heightened when the brass section comes in against the muted guitars. Happiness encapsulated, backed up by the strong camaraderie and obvious work ethic in the accompanying music video.
Ram Dancehall also has an official video, once again back in the studio, but this time a more up-to-date affair and some entertaining tomfoolery. The track slows things down but increases the vocal work to create a more technical experience and deeper sound than Don Dadda. It's a darker affair as the roots reggae takes the listener by the hand to lead through more dancehall styled accompaniment. This song is one of those reggae tracks that can fade into the background if you let it or when needed, but if you really listen, you can take meaning and power from the lyrics and rhythms.
Both tracks offer something different from the talented Picstitch, and capable of standing their own ground in the pool of reggae talent littered throughout the music industry. Oldskool reggae lives on.