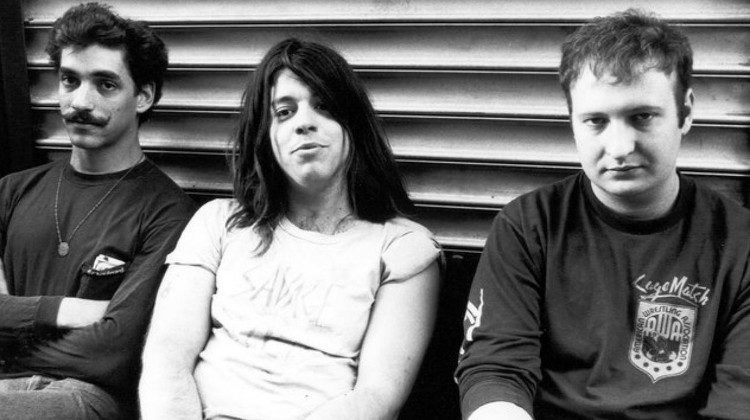 January 2020 marks the 35th anniversary of New Day Rising. The post-punk outfit Hüsker Dü triumphantly returned after the successful Zen Arcade LP. With this collection of songs Bob Mould and Co stray further away from hardcore punk and probably gave birth to the genre known as alternative rock.
Since 1979 the music Husker Du wrote had been named several things. Punk rock, new wave, hardcore, post-hardcore and then finally alternative rock. But like many before them and since, the three-piece just thought of themselves as a rock band.
There is no denying though that the sound they created had changed in their six years together. The creativity of Bob Mould, Greg Morton and Grant Hart in their individual and collective songwriting was evident. From the opening of From the Gut off of their first release, Everything falls apart, through to the sublime Hart track Diane on the Metal Church EP and all the way to New Day Rising. The progression, experience and enthusiasm drove the power trio to ever define their sound.
The recording of Huskers second record with SST Records had a troubled start. The band had requested that they self-produced, but the label insisted that their in-house producer at least co-produce the Album. This caused friction throughout the time that the band committed this LP to tape. Arguably the tension with the control room had a positive effect on capturing the Minnesota native's new music.
New Day Rising starts with the title track. This fast-paced but melodic opener is a perfect taste of what is to come. No sooner are they finished that they launch into Girl Who Lives on Heaven Hill. A track written and sang by Drummer Grant Hart, is a step closer to the alternative with the riff guitars, head-bobbing bass & drums. The jewel is the vocal harmonies of all three members during the chorus. The tracks come thick and fast such as I apologize. A song that 90's & 00's punk-pop bands would be proud of! Nestled perfectly in the middle of the Album is Celebrated Summer. This cut is almost the very point that things changed for the Hüsker Dü sound. The 12-string acoustic guitar parts add terrific dynamics to the track, not what a "Hardcore Punk" bands do in their songs, but such a future alternative staple. From this track onwards, it feels to my ear that something just changed.
Hüsker Dü lasted three more albums and three more years before disbanding and going their separate ways. But their lasting legacy on alternative music is undeniable. Several bands from the late '80s onwards have citied Hüsker Dü and this specific album as a direct influence. As a musician, I don't think you can ask for anything else. As cliché as it sounds, with this album, it really was a New Day Rising for both Hüsker Dü and Alternative Rock.