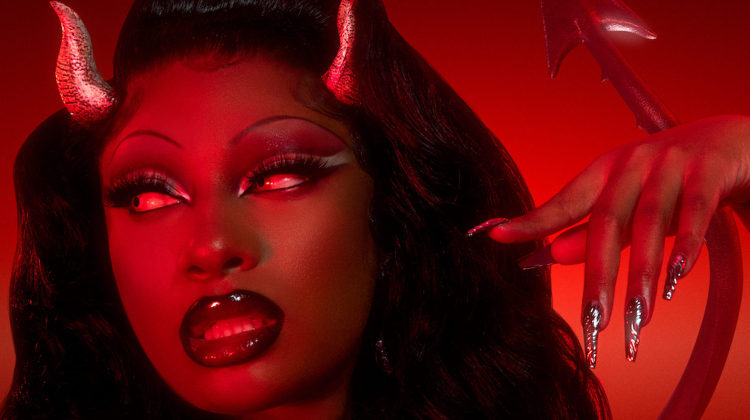 The devil works hard, but Megan Thee Stallion works harder. Barely a week after the launch of her Popeyes Hottie Sauce, Megan drops her latest release Something For Thee Hotties: a compilation mixtape of unreleased songs and freestyles, dedicated to her fans.
As with her 2020 release, Good News, Megan never strays far from her brand of solid flows and sexual liberation, with innovation and originality running through her dense lyricism. 
No matter what beat she is spitting over, Megan's flow is always front and centre. The opening tracks Tuned In Freestyle and Megan Monday Freestyle have little harmonic grounding, but are held up by Megan's flow as she hardly pauses for breath. Most of the tracks are short, but never lacking in energy (making them perfect for the next wave of TikTok viral trends…). This is the kind of music you put on whilst getting ready to hype yourself up. Lines like "I don't give a fuck who talk behind my back/'Cause the bitch knew better than to let me hear her" (Thot Shit) are practically a positive affirmation. Despite this boldness, Megan acknowledges her work ethic and privacy on Outta Town Freestyle, noting "I don't announce my moves, I like to keep shit private/Just know a bitch been workin' when I been too silent".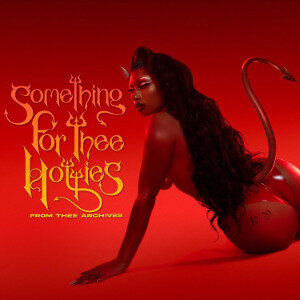 Although Megan's brand of sexually overt lyricism is pervasive, there is originality in abundance. While Thot Shit appears very on brand at surface level, Megan has discussed how she wants to subvert the definition of the word 'Thot', to represent empowerment and sexual liberation rather than a misogynistic slur. Tuned In Freestyle and Kitty Kat boast old-school production, with the latter using a sample from Me So Horny by 2 Live Crew. Furthermore, Megan's Piano boasts Megan's first producer credit, with the piano riff composed and played by Megan herself. Something For Thee Hotties and Tina Snow Interlude are musical spaces in which Megan creatively explores her alter ego: her more "pimp-ish" side, Tina Snow. Regardless of who is spitting, Megan never forgets to pay homage to her roots and the women who have uplifted her, "I'm goin' hard for my mama, she knew I could do it/I pray every day just to prove it/I'm goin' hard for my granny, she want it, she have it/The hood goin' hard for Ms. Paxton" (Southside Forever Freestyle).
One thing that is clear from this release is that Megan Thee Stallion considers her fans to be her priority in her music-making. Even without the explicit thank you at the end of the mixtape (To Thee Hotties), these sentiments are woven into the fabric of every freestyle and song on Something For Thee Hotties. Megan's greatest strength is that she never loses sight of what it is that makes her popular as an artist. 
Score: 4/5