As the pandemic continues and we're all still stuck inside, it appears more and more 'social media challenges' are cropping up every day. The latest vinyl-related one is called 'Bill Clinton Swag' and it basically involves an old photo of Bill Clinton in headphones holding a record with three more spread around him.
Social media users have been choosing their 4 favourite records and getting the ex-president to display them with his weird, pursed-lipped grin on their feeds. To me, it looks like he's sitting in a giant baby crib, but it could also be at the top of the stairs. I prefer a baby crib.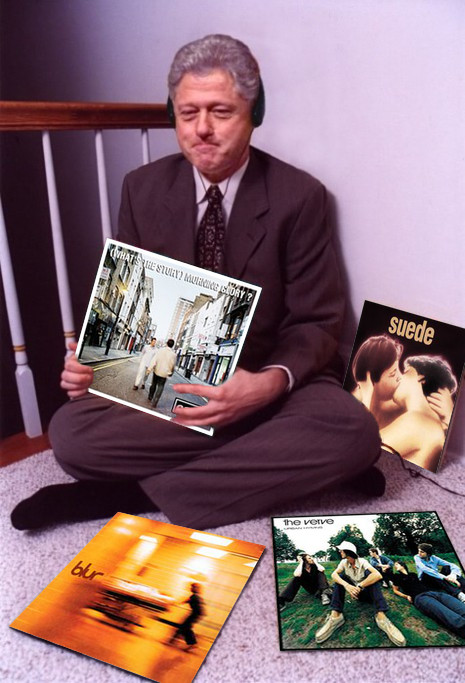 It's all a lovely bit of vinyl related fun, and a good way to tell the world your four favourite records of all time. The altered Bill Clinton Swag photos all look pretty professionally done, and the reason behind this is the website billclintonswag.com where you can perfectly transpose your 4 chosen records onto the photo of Billy. Pretty cool eh? Why not give it a go yourself, it might stave off 10 minutes of your day if you're bored. The website has a whole library of album covers to use so its all pretty easy to do. Or Submit a Vinyl Chapter to us! Either choice is good.