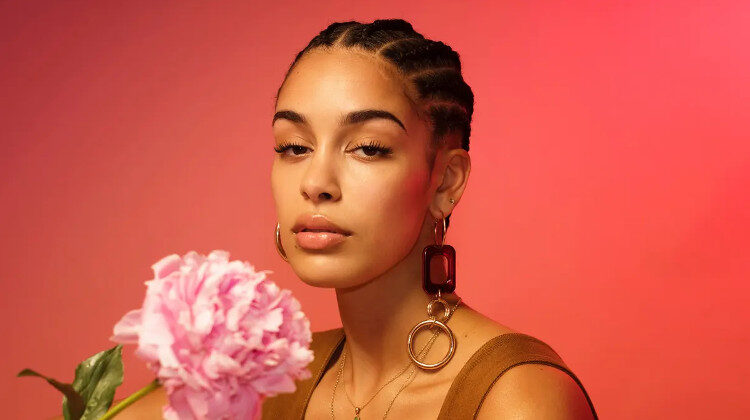 With a plethora of gifted, black female artists in the music industry, we take a focussed look on up and coming talent you need to listen to.
As we all know very well, 2020 has been an extremely divisive year. Throughout times of normality we, as a human race, can't seem to agree about anything, whether it be political opinions or what our favourite order is from the restaurant. So, throw in a global pandemic, forest fires, mass protests in aid of racial oppression and the collapse of the whole world economy, and you've got more division than you could ever imagine.
So, rather than create more division, maybe it would be best to simply celebrate something or some people that have inspired many of us through our lives so far. Of course, here at Vinyl Chapters the main inspiration for us will be within the music industry. Certain artists, groups and communities inspire us on the daily and some of them go further than the music. They consistently influence, they reach out to us on a personal level and they help with matters in our personal lives, usually doing this without knowing who we are.
On the basis of all of the above, it is difficult to find a more inspiring community than that of black females in music. They have always defied the odds they are presented with, continue to defy their doubters on a daily basis and arguably work harder than anyone to get to the dizzying heights of fame in an industry that continuously presents a variety of challenges.
The odds are often stacked against black females in the music industry and the unfortunate reason for this is because of their gender and ethnicity. As obvious as it may sound, the world has changed a lot in the past 100 years. In some areas we are moving in the right direction in regards to diversity and inclusivity. However, racism and sexism are still extremely prevalent in today's society and still exist in many forms. Being black and being female is something to be extremely proud of and fortunately we have inspiring music and empowering artists to help many of us realise this.
It only takes two seconds to drum up some major examples of artists that have paved the way to inspire the new wave of young, black females to strive for a career in music. We're talking of women with the calibre of Beyonce, Lauryn Hill and Alicia Keys. Women with the energy of Salt 'N' Pepa, Estelle and Ms. Dynamite. Women with the fire of Whitney Houston, Aretha Franklin and Grace Jones and women with the soul of Nina Simone and Erykah Badu. It is so important that we, as a society, do not forget about these women, they need to be looked up to and celebrated as they're not just artists but they're the people that have inspired millions. They've done it whilst painting a proud image of black women across the globe.
The above figures have set an unbelievably great example of what can be achieved through hard work. However, it is equally important that we delve into the fresh talent that the music industry is consistently producing. The new wave of boss, black women have arrived and they're making waves in the industry. It's clear to see that they're here, they're loud, proud, and staying around. It is imperative they're noticed, celebrated and supported.
So sit back, grab a drink and get ready to be hit with an influx of powerful music by extremely powerful women.
Little Simz
The London based firecracker has burst onto the scene over the past couple of years and has got to where she is through a pure and distinctive sound that's just as good live as it is in the studio. Her most recent album GREY Area blew up and set the tone for her most recent EP Drop 6. Both records are listen worthy and they are insanely versatile.
Notable Tracks – Offence, 101 FM, might bang, might not
A Must Read – http://www.thevlm.co.uk/news/little-simz-host-new-radio-show-101-fm/
Live Performance – Venom + 101 FM (live at WOO HAH! 2019)
Solange
No longer considered as Beyonce's little sister, the American singer-songwriter has proven she will not live in her sibling's shadow. With records like A Seat at the Table, Solange is sending a message to the music world; she's here and she's here to stay.
Notable Tracks – Don't Touch My Hair, Weary, Lovers In The Parking Lot
A must read – https://www.nytimes.com/2018/10/15/t-magazine/solange-interview.html
Live Performance – "Losing You" | Live at Sydney Opera House
Ego Ella May
The South London songwriter has recently made her way into the playlist of many music lover's across the UK. You can really see she is passionate about the tracks composed in her recent album Honey For Wounds. Possessing a style that incorporates soul, jazz and R&B together, Ella May presents a sound that will leave you thinking that she has much more experience than she does.
Notable Tracks – Give A Little, How Long 'Til We're Home, Girls Don't Always Sing About Boys
A must read – icmp.ac.uk/blog/interview-ego-ella-may
Live Performance – Ego Ella May Boiler Room London Live Set
Jorja Smith
Now, talk about a blow up! Jorja Smith emerged in the UK with debut track Blue Lights and since then, the only way seems to have been up. Collaborating with hip hop giants such as Dizzee Rascal, she's toured with reputable artists like Drake and has also worked with other emerging artists such as Loyle Carner and Burna Boy. Her sound is one of the most distinctive from the UK and is 100% worth a listen.
Notable Tracks – Blue Lights, Lost & Found, Lifeboats (Freestyle)
A must read – https://www.gq-magazine.co.uk/article/jorja-smith-interview-2018
Live Performance – Jorja Smith: NPR Music Tiny Desk Concert
Teyana Taylor
Is there anything that this woman cannot do? A singer, rapper, dancer, actress, director and model, if she isn't an inspiration for the next young generation of aspiring young, black females in the entertainment industries then I don't know what is. Her musical talent is widespread and definitely caught the eye of many big names in music, a certain Kanye West in particular who signed her up for his record label GOOD Music in 2012 and produced her 2018 album, K.T.S.E.
Notable Tracks – Gonna Love Me, Rose In Harlem, Boomin
A must read – www.etonline.com/teyana-taylor-on-why-she-chose-erykah-badu-to-be-her
Live Performance – Teyana Taylor – Rose In Harlem | LIVE | Red Bull Music Festival New York
Noname
The artist's name is ironic because she has certainly made a name for herself in music. Extremely talented in spoken word and poetry, Noname specifically emerged by gaining a huge reputation in the latter. Her 2016 album Telefone made massive movements and has set a huge platform for the Chicago rapper to sit on.
Notable Tracks – Song 32, Sonny Duet, Reality Check
A must read – www.npr.org/2019/02/10/692701998/we-need-to-exist-in-multitudes-noname-talk
Live Performance – Noname: Tiny Desk Concert
Rapsody
This is an artist that fits several styles. She raps in metaphors and rhymes and wordplay is an absolute constant in her tracks. A feature in Kendrick Lamar's album To Pimp a Butterfly, as the years go on she seems to go from strength to strength. The future is certainly bright for Rapsody.
Notable Tracks – Sojourner, Good Good Love, OooWee
A must read – www.rollingstone.com/music/music-features/a-long-conversation-with-rapsody
Live Performance – Rapsody: NPR Music Tiny Desk Concert
Ella Mai
Music surrounds her life and Ella is a great example of how far hard work and dedication can take you. Ella Mai is a name that is synonymous with modern R&B – she studied music, competed in talent competitions and never gave up at the first sign of failure. After making music for a while she finally released her self-titled album Ella Mai and since then she has never looked back.
Notable Tracks – Boo'd Up, Love Me Like, Trip
A Must Read – www.theguardian.com/music/2019/feb/09/ella-mai-i-dont-know-the-last-time
Live Performance – Ella Mai – Trip (Vevo LIFT Live Sessions)
Ari Lennox
With her soft voice and intimate lyrics, Ari was an absolute no-brainer to mention in this feature. The first female to be signed to J.Cole's Dreamville label there is no surprise as to why she was spotted so early on. Last year she released her debut album Shea Butter Baby and has collabed with many talents including Earthgang, Masego and of course J.Cole.
Notable Tracks – Backseat, Whipped Cream, BUSSIT
A Must Read – https://www.gq.com/story/ari-lennox-interview
Live Performance – Ari Lennox – I Been | A COLORS SHOW
IamDDB
We cannot create a post about musical talent and leave Manchester out. In the world of UK hip-hop, most of the notable talent emerges from the capital but IAMDDB is changing the game and making a name for black, British females while she does it. Supporting Lauryn Hill in 2018, she has a style that fits many settings, whether you're chilling with beers or getting ready for a big night out, her music needs to be blessing your ears.
Notable Tracks – I Wonder, Urban Jazz, Teardrops
A Must Read – www.dazeddigital.com/music/article/38185/1/iamddb-the-trap-jazz-hybrid
Live Performance – IAMDDB – Pause | A COLORS SHOW
Greentea Peng
Keep your eye out for this girl. Greentea has probably had the most recent emergence out of this whole list and there is no surprise as to why. With a unique look, style and demeanor, she is a woman that doesn't take any nonsense whatsoever. A recent collab with Mike Skinner on the new Street's album None Of Us Are Getting Out Of This Alive has put her on the map and there is no doubt she'll go far from here.
Notable Tracks – Downers, Mind, Sane
A Must Read – https://www.wonderlandmagazine.com/2018/10/24/new-noise-greentea-peng/
Live Performance – Greentea Peng | Boiler Room Festival | Day 1: Jazz
Mahalia
Last but by no means least, Mahalia's mesmerising sound has ensured that there is a queue of other talent that want to work with her. Having already made music with Burna Boy, Rudimental, Kojey Radical and the aforementioned Little Simz, Mahalia has set herself a great standard for the future and many fans are looking forward to see what she releases next.
Notable Tracks – What You Did, Simmer, Sober
A Must Read – https://www.bbc.co.uk/news/entertainment-arts-47854958
Live Performance – Mahalia – Hide Out | A COLORS SHOW