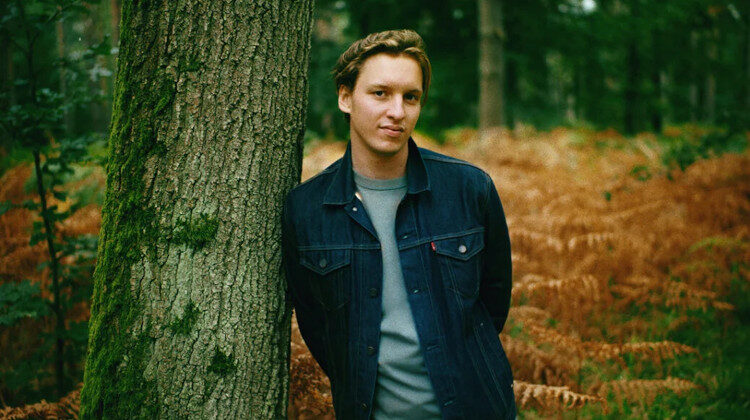 The wholesome vibes and overall excellent music continue in George Ezra's career with the release of his third studio album, Gold Rush Kid.
There's just something so magical about George Ezra and his music that I find so difficult to describe. He has this unabashed sense of wonder, innocence, and warmth in nearly all of his songs that make them nearly impossible to dislike.
The first time I had ever heard any of Ezra's songs was actually in my grade ten year of high school. Every day, the school would play a song over the intercom between classes, and by the time the song ended, it meant you had to be in class or else you would get reprimanded.
One of the songs that I heard one day was none other than Ezra's Budapest, which I immediately fell in love with. Then, of course, I had to listen to the full album which I also loved. To this day, I honestly couldn't tell you what my favorite song of his would be, but it's probably Shotgun. 
Seeing how I love Ezra, you can probably imagine how eager I was to check out his newest album Gold Rush Kid, which is certainly his most ambitious project yet and boy did it ever live up to the hype. 
The album opens up with what may very well be the best song on the whole record, Anyone For You (Tiger Lily), which is also perhaps the most upbeat and joyous track Ezra has released thus far in his career. 
It's a three-minute indie-pop anthem complete with an impressive instrumental, incredible vocals, and some great lyricism from Ezra. "Well, I gave her love, but it wasn't enough / So she called me up, just to call it off / I can't afford to make that mistake this time / And if you're flying over the Serengeti / Tiger lily, don't forget me," he sings. 
But it's on Green Green Grass where Ezra opens up about how he wants to be remembered when he passes away. It may be a strange song idea for such a young man, but the lyrics still ring as impactful. "Green green grass, blue blue sky / You better throw a party on the day that I die," Ezra states. 
The title track is also quite terrific and is sure to be a tune that many folks are going to want to master on an instrument of their choice, as it's quite a simple beat. Its infectiously catchy chorus also makes it a huge standout, making us all wonder why he didn't release this as a single. 
Despite his feel-good songs, Ezra is no stranger to getting a little more emotional and intimate when the time is right, and on this album, that's showcased wonderfully with Don't Give Up, which sees the singer telling the story of the growth and subsequent repair of a relationship between two partners. Ezra opens up about this in the first verse, singing "I booked a hotel room for me and you in the city / We could get dressed up and make believe we've got class / You drink a little champagne, wear a little lace / With the flash of a smile across your beautiful face / I believe we can make it tonight." 
The album's third single, I Went Hunting, is definitely one of the best songs of Ezra's career. Not only is it an incredible-sounding song and one that I'll be listening to on repeat, but it's also a song that opens up about mental health and obsessive thoughts. 
The line "Imagine havin' a thought and then thinkin' it again, Thinkin' it again, Thinkin' it again, Thinkin' it again, Thinkin' it again" showcases the pains of rumination. It touches upon fear and anxiety in all their ugly forms. 
All in all, I absolutely adored Gold Rush Kid – an infectious set of incredible songs, George Ezra has crafted yet another near-flawless album.
Score: 4.5/5