Given that the last season of Game Of Thrones is currently airing (don't worry, no spoilers ahead!), many of you will already be gripped in 'Westeros fever'. The keen-eared fans amongst you may have also recognised a cover of Jenny of Oldstones by Florence and the Machine being featured in a recent episode. This track, amongst others by similarly high-profile artists such as The Weekend, Mumford & Sons, and Matt Bellamy from Muse, has recently been released as a collection entitled For The Throne, including a vinyl release.
The collaboration is a joint venture between HBO and Columbia records, with the companies managing to get some really big names involved in the project, showing, if you didn't know already, just how popular the series is. This, however, isn't the show's first taste of collaborating with musicians; artists such as Ed Sheeran, Sigur Rós and Coldplay's Will Champion have all made previous cameos in episodes over the years.
The vinyl release is pretty epic. You get to choose between varying options for the cover art featuring all the major house sigils from the series, including the Starks, The Lannisters and the Dragon-loving Targaryerns. There's even an option to purchase a special edition split 'ice & fire' coloured vinyl.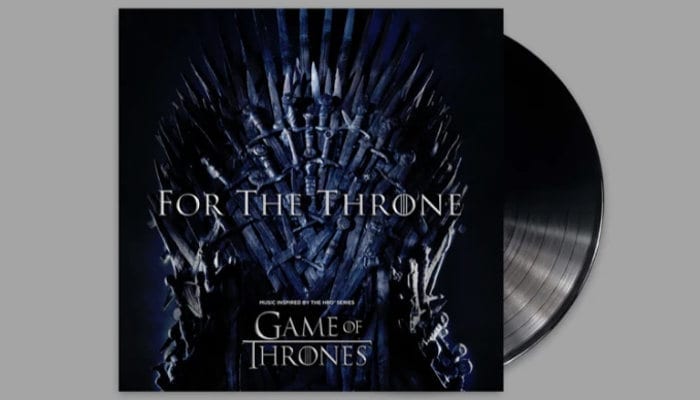 On top of this, if you really want to geek out, the creators of the show have also collaborated with Spotify on a Game of Thrones playlist entitled The End Is Coming. This features tracks that apparently complement the last series, really making it into a multi-format show.
With Game of Thrones due to end after the current season, this record might be the perfect way for fans to keep Westeros alive until the upcoming prequel series is released. This new series which is still yet-to-be-titled is rumoured to be based around The Targayerns previous reign in power and due for release at the tail-end of 2020.