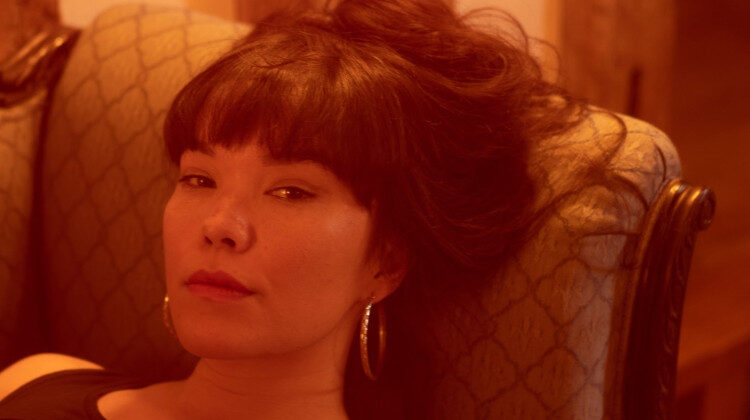 Denise Sherwood creates a beautifully contrasting and inventive record around a coming of age mentality on This Road.
Denise Sherwood, daughter of On-U Sound dub legend Adrian, was always going to be influenced by music. With a youth spent in and around studios, learning from talented musicians, and featuring on backing vocals for big names such as Sinaead O'connor and Primal Scream, Denise had the perfect upbringing to allow her artistry to thrive and musicianship to develop. This Road is Denise's coming of age story, and with contributions from Adrian Sherwood, Lee "Scratch" Perry, and Mala, she not only encompasses their talent and guidance but also shows off her own unique sound and spark.
Starting off with the Lee "Scratch" Perry featuring Music Shall Live, the dark and stormy trip-hop and bass-driven atmosphere move forward on a chill-pop vibe before hitting fast beats, enigmatic strings, and poignant dexterity. Sherwood's light and airy vocals are the perfect contrast to Perry's proclamation of "Unusual minds, unusual minds, and unusual techniques" – this is exactly what the album is based around and portrayed perfectly in this opener. Let Me In follows with Hip-hop beats amongst lush strings, settled guitar, and a noir-esque atmosphere creating the perfect mix of subtle ideas amongst a strong flow. 
Amnesia Moon takes us on the record's first trip to the darker side with echo-laden sections amongst rhythmic yet isolated outbursts, all coming together in the haunting chorus. Ghost Heart then relies on a more classical rhythm amongst live drums and deep, pulsating pace to form a deliciously addictive story based around a Miss Havisham type character. This Dickensian atmosphere created through modern production techniques is a standout track both creatively and stylistically.
As we start to delve into the deeper cuts of the album, you realise there's no place that Sherwood won't draw influence from, calling upon her experiences growing up and being lucky enough to draw from some outstanding musicians in their element. Uncertain Times takes a stance from heavy reggae rhythms and posthumous drums in a cautious tale of love, whereas the dancehall skank of Won't Bow Down follows the former's reggae drive, floating forward on a sea of female empowerment. The record ends in fine fashion with Sweet Love, a track written when Denise was 19, and now turned into a dub-laden, erratic and captivating closer.
This Road is a powerful and dexterous coming of age album with Denise Sherwood looking back over her entire life for inspiration. As we're guided through sounds, genres, and rhythms with an underbelly of settled beats and intriguing set pieces, you get a real feel for who Denise is as an artist, managing to encompass her influences, but also make the record feel like it's her own. A stunning piece of work where you can find something new with every listen.
Score: 4.5/5