Cailin Russo shows us what she's capable of on the self-affirming and gutsy new record, The Drama.

The Drama is the new EP from Los Angeles-based singer-songwriter Cailin Russo and produced by Chris Coady (Beach House, Yeah Yeah Yeahs)
When talking about the new project, Cailin explains, "The whole EP is a play by play of everything I went through during my crumbling relationship. The highs, the lows, the confusing fucked up parts, and in conclusion, The Drama." Performing is in Cailin's blood as her dad, Scott Russo fronts the punk band Unwritten Law and she also fronted a high school band called Super-Groupie.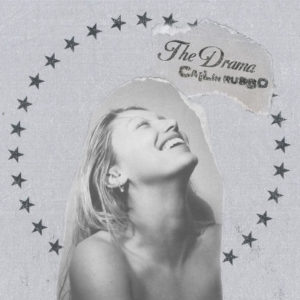 This EP is a follow up to previous hits in the R&B vein that she released in 2017, like September Rose and Pink Sand with The Drama the first real glimpse of Cailin Russo's scope for greater things. She made the EP throughout 2018 after quitting the self-fronted band Russo and switching over to her solo career. The original title was Nectar City and would have had a Hollywood theme until she was inspired by her relationship breakup. Declaration is a breathy, sexy, and sultry piece like Amy Winehouse on helium. Fade is a track with more of the same but a  club-friendly style. Sicko, with its explicit lyrics, has a great hook, a chorus that dips in its tone that suddenly reminds a little of Scissor Scissors track No Time. It's an angry defiant breakup song in which Russo states "I move on quickly, and you ain't coming with me."
Each song charts a new piece of information that leads us towards Russo's break up with her partner. This sounds like it might be depressing but it's not. Russo has a strong voice and a strong attitude to all this break-up material and in some ways, this is an element that makes the music life-affirming.
I was pleasantly surprised by The Drama by Cailin Russo. This is Taylor Swift styled music with added guts and balls. She stands up in this EP as a formidable talent in her own right.
Score: 4/5