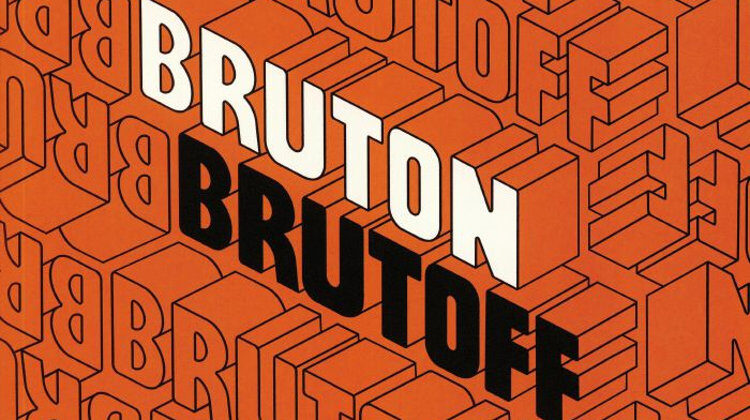 Trunk Records release Bruton Brutoff, excavating pastoral, hauntological loveliness on their new compilation of music from the Bruton library catalogue.
One of the more peculiar by-products of what Simon Reynolds calls 'retromania' has been the flood of interest in the enigmatic world of library music amongst avid crate-diggers and connoisseurs of rare booty: predominantly work-for-hire stock recordings outsourced for TV, radio, adverts and cinema from the 1960's, 70's and 80's on UK labels such as DeWolfe, KPM, Chappell and Bosworth. Typically sound-tracking a car chase in The Sweeney, the 'intermission' between schools programmes, continuity breaks or even Tony Hart's 'Gallery' on Take Hart, library music is surprisingly varied, encompassing breakbeat-ripe orchestral funk, musique concrete and ambient modes as well as elevator-style, instrumental cover versions of contemporary pop hits.
Fired by the 1990's reappraisal of 'easy listening' and then the internet's fetishization of dusty corners of musical history, library music has increasingly become a coveted and fashionable genre in its own right, divorced from its initially utilitarian context and now a haven for sample culture.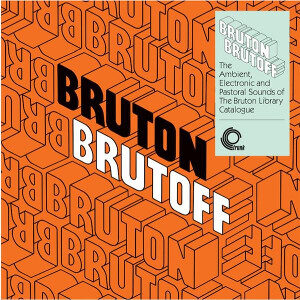 Culled from what might be considered a vintage era for library sounds (1978-1984), the thirteen cues assembled on the Trunk label's Bruton, Brutoff collection boast sterling work by many of its leading practitioners, from John Cameron, Alan Hawkshaw and Brian Bennett to Frank Ricotti and Francis Monkman. 
Initially a subsidiary of ATV Music, the Bruton library – named after the street in which it was based – was set up in 1977. Easily identifiable by its trademark grid design, colour-coded spines and isometric logo, Bruton soon became a by-word for quality and style, releasing more than three hundred albums in its lifespan.
Bruton, Brutoff leans heavily on the atmospheric, ambient and pastoral side of the label's output, evoking what label owner Jonny Trunk refers to as "Krypton Factor library" sounds and finding an affinity with the latter-day strangeness and dark sci-fi psychedelia of the brilliant Ghost Box label. It eschews the magic carpet ride groove of much library music, residing instead in a dreamy whirlpool of serenity undercut by the sinister threat of lysergic disruption or smouldering anxiety. 
Opening the first side is Brian Bennett's The Swan from 1982, all soothing ripples of piano and synthesised strings. Frank Ricotti's low-slung, jazz-flecked Vibes could easily soundtrack a pensive scene in a 70's cop thriller, whilst Frank Reidy & Eric Allen's Arcadian daydream, Reflections, nails the collection's uncanny juxtaposition of breezy and unsettling. Kes composer Cameron opts for bucolic on Tropic 2 and Floatation; in contrast his Drifting and Trek burble in a futuristic haze of plangent woodwind and eerie synths. 
Taken as a whole, Bruton, Brutoff works well as both an enticing intro to a label/style and a digest of a specific mood, leaving the listener craving more of its delicious mystery; its effects are potent and lingering.
Score: 4/5