We look into the pros and cons of Bluetooth record players, how it all works, and give you a few choices if you're in the market for one.
Turntable setups have been the same for decades: the holy trinity of the turntable, amplifier, and speakers (and preamp if you're being picky). This was all connected with wires to offer you high fidelity listening in the comfort of your own home.
When it comes to turntables, audio technology has arguably been slow to progress in recent years, but 'connection' technology has come on leaps and bounds.
You can not only listen to your music connected to speakers or headphones through cables, but you can listen to it wirelessly. Show this to someone 30 years ago and they would think you were a witch and possibly try to burn you at a stake.
Wireless technology can have its caveats and setbacks though, including a drop in quality of the audio. But if you're looking for a record player set up with speakers you can install anywhere in the house with no connecting wires, it still might be for you.
We will discuss this all below as well as going over set up options, giving you a bit of background on Bluetooth technology, and also go over a few choices of compatible turntables and convertors.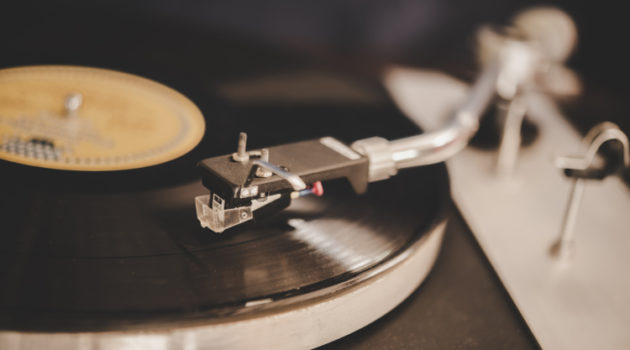 What Is Bluetooth?
In its most basic terms, Bluetooth is a method of short-range wireless connection of electronics that are compatible. It allows the exchange of data to and from devices so we can, for example, send photos, documents, and in the case of this article, music. The most prevalent use of Bluetooth in terms of music in most recent years has been with wireless speakers and headphones.
How Do Bluetooth Record Players Work?
So, as you may know, record players play analog recordings. This means that analog signals are recorded straight onto the media, which, in terms of record players, is onto the grooves of the record. What Bluetooth record players are able to do is transfer this analog signal into a digital signal.
It basically digitizes the signal whilst also compressing it. To do this, you need something called an Analog-to-Digital Converter (DAC) which would be included in Bluetooth record players.
It would also include a system able to send the signal over to wireless speakers or wireless headphones using a radio receiver. At the Bluetooth enabled speaker/headphone end, the signal would then be converted back from digital to analog, at which point you will be able to hear the music from your chosen device.
Bluetooth record players are also able to play records and transmit sound in the normal analog way through wired speakers which is why they are becoming popular, you have the choice when needed.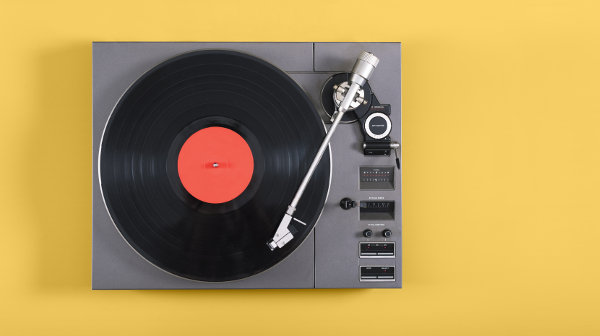 Can I Use My Normal Record Player With Bluetooth Speakers?
If you have a normal record player (like most of us do), in its current form it won't be able to play music through a Bluetooth speaker.
So how can I connect my record player to Bluetooth speakers?
What you need to add to your system setup is a Bluetooth transmitter. The Bluetooth transmitter will be able to plug directly into your record player if it includes a built-in preamp, or into your external preamp. Once connected you'll be able to set up and play your music through your wireless Bluetooth speakers.
When it comes to Bluetooth Transmitters for Record Players, you want to make sure it has inputs for analog, and if you want the best quality, make sure it features the aptX codec.
Without getting too technical, this efficiently packages the information from your turntable and will send it over to your speakers in the best way for the best sound. You might also want to check your speakers include the aptX codec and are able to receive the signal.
If you're looking for a decent Bluetooth Transmitter, Taotronics make one that does the job and does it well.
Is The Sound Quality Worse Through Bluetooth Speakers?
Let's not beat around the bush… if you are playing your turntable through Bluetooth speakers, the sound is likely to be worse than if you're playing through a cabled set up.
The process of turning an analog signal to a digital signal, then back to an analog signal when it reaches the speakers compresses the audio which can create a loss of detail. This can lead to a lower quality sound and, potentially, more distortion.
If you have a high-end system or just want the best sound your system can offer, setting up your record player for wireless play is probably not for you.
On the other hand, if you have a lower-end system and don't mind a potential drop in quality to have the ability to go wireless, then give it a try. There won't be much of a noticeable difference for more budget record player setups and you have more freedom to put speakers anywhere around your house.
Our Top Picks For Bluetooth Record Players
Below we've listed a few record players that include Bluetooth technology able to connect wirelessly to Bluetooth speakers.
We've gone for budget, mid-range, and high-end options to help you make a decision.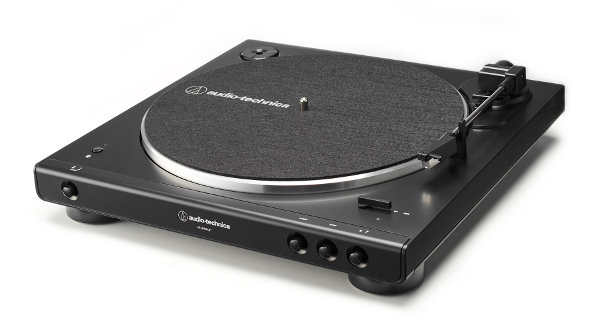 This Audio-Technica AT-LP60XBT is the true king of budget Bluetooth compatible turntables. Easy to set up and get running and featuring a stylish look and decent starter components, it's the perfect turntable for beginners. The Bluetooth connectivity works well and you'll hardly hear a drop in quality if set up correctly.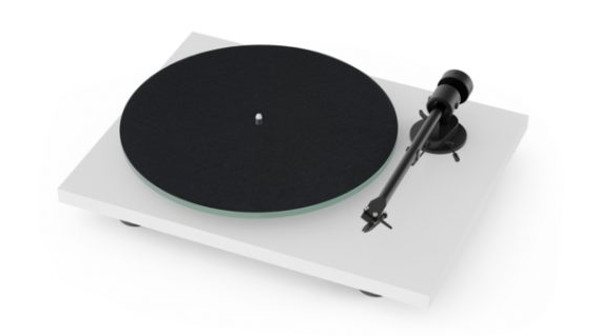 Pro-Ject turntables make great turntables and many that will suit the budget of vinyl fans looking to get a bit more serious about their collection. The Pro-ject T1 BT is the perfect jump from a basic turntable to the next level, and the fact it's a Bluetooth record Player is the icing on the cake for people that already have wireless speakers they still want to make use of.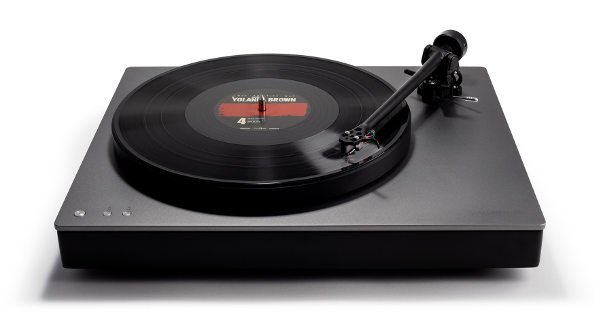 For audiophile record player enthusiasts, Bluetooth connectivity might not be first on your list but it can still be a nice feature to have. Enter the Cambridge Audio Alva TT. On top of its high-end components, it also uses an HD version of the aptX codec discussed earlier, meaning Hi-Res music transfer for compatible speaker systems.
Are Bluetooth Record Players Worth Buying?
So, are Bluetooth record players worth it? It depends on your situation. If you're looking to get into records seriously or already a vinyl junkie, adding wireless play will likely mean you'll hear a reduction of sound quality. If you listen to music in many rooms, you could use the analog option in your record player room and use Bluetooth speakers in other rooms which is a good compromise.
Whatever you choose to do take all the above into consideration and make the right choice for you.
What do you think of Bluetooth record players? Do you have one or are you looking to buy one? Comment below and we'll do our best to reply and join in the conversation.

**Occasionally, we may include links to online retail stores. If you click on one and purchase something we may receive a small commission. Our opinions and suggestions are always completely unbiased. For more information, read our affiliate policy.**