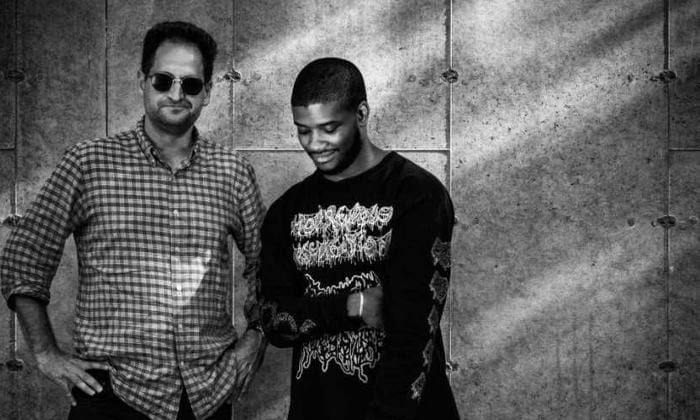 We take a look at the new record from Gideon King and City Blog, with their unique mix of jazz fusion/funk that takes them to the next step.
There's no mistaking the keen musicianship when it comes to Gideon King and City blog. Just like their first record – 2015's City Blog -, new record Upscale Madhouse features a myriad of contributors, all plying their trade wonderfully and vying for the top spot in a way that only jazz can do. That's the beauty of jazz. You can tell that Gideon King wanted to bring this level of gentle camaraderie and competition to the forefront on this record, and that many hours were put into making this happen. With obvious and unabashed comparisons to Steely Dan (and members helping out), the record tries to bring compelling harmonies and improvisation to the forefront, and has a penchant to surprise, as you get deeper into the album.
Opener Straight To Hell gently guides you by hand into the world of the abstract, with steady jams set against jazz drums and tight playing. Vocals are as smooth as 80s Michael Jackson and just as appealing. The instruments dance around each other with the track being enlightened by rich backing vocals to bring it out of its shell.
Album-titled track Upscale Madhouse is up next, where you get a feeling of serenity embodied. Norah Jones would be proud of the chilled-out vibe created with controlling lyrics of regrets, anger and emotions that create a beautiful contrast to the laid back sounds. This is, in fact, a defining feature of this record – contrasts. The trick again is repeated on the brilliant So Evolved, with Grace Weber's passive/aggressive lyrics sounding compelling against a lounge music vibe that really makes you sit up and listen.
The musicianship throughout the record is, without a doubt, stunning. You get to listen to artists on top form throughout, and it really feels like they're pushing each other to bring out the best. This is one of the great by-products of jazz, and can be heard best on Love You, Love You, Love You as instruments continuously steal centre-stage from each other amid influences from Earth Wind and Fire to 70s funk fusion. The five minute running time gives plenty of room for a 'battle of the solos' half way through before settling back down and relaxing into a strong finish. Gun To My Head must also be mentioned in relation to musicianship, with its high intensity pulling along the harmonies, and wonderfully placed timing changes and guitar work bringing the track alive.
On top of this, the record also plays host to new ideas and social commentaries in tracks such as Fake it on Facebook. This is new ground for the band but they pull it off well. The opening electronic drums accompanied by walking bass and piano create a lively atmosphere similar to 70s Stevie Wonder. This is set against lyrics based around the ridiculousness of social media, and the dangers and mental degradation it can cause. It's not preachy, but done in a light-hearted way throughout, and the catchy melody makes the track a real album highlight.
Upscale Madhouse is a compelling record of unique ideas and contrasts that plays heavy on musicianship, but also hones it's focus on lyrics and subtle flashes of brilliance. This works much better than the previous debut, and allows the record to create more of a swagger and finesse; everybody involved is having fun and it shows. There are not many bands around these days with that Steely Dan-esque sound, but Gideon King and City Blog pull it off here, bringing it bang up to date with a great record that stands out amongst the crowd.
Score: 4/5
By Jamie Parmenter