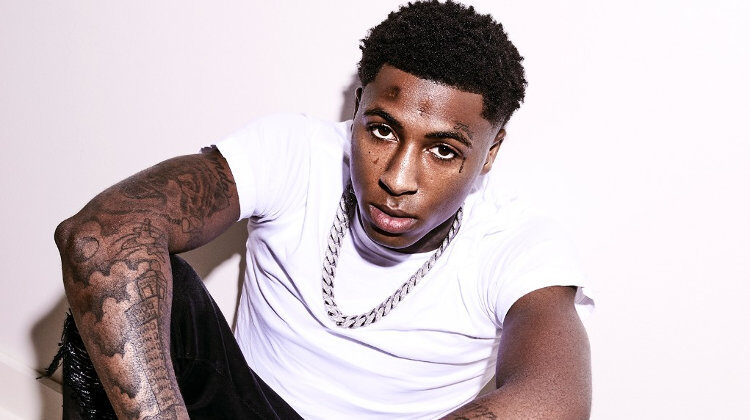 After a fast rise to critical acclaim, YoungBoy Never Broke Again releases his latest studio album Top; a testament to his strong work ethic and ability to produce large quantities of high-quality music. Joining an impressively large discography of albums, Top spans 21 tracks and is consistently engaging, whilst outlining YoungBoy's humble roots and reflecting on his contemporary wealth. 
What is most impressive about this release is the intimacy of forward drive and nonchalance, without being jarring or incohesive. This simultaneity is a driving force behind what makes this album so engaging and is most notable in the opening track Drug Addiction; in which YoungBoy seamlessly transitions between legato meandering triplet flows inflected with autotune, into hard-hitting staccato straight rhythms. 
Fuck Ya! achieves a similar effect through spacious production, combined with YoungBoy claustrophobically dovetailing himself between each line. More broadly, many of the early tracks transition seamlessly into one another and have lengthy sections of atemporal, offbeat flows. It is clear from these elements that a lot of thought and care has gone into the construction of this album as an overall listening experience.
Despite his young age, Top demonstrates the depth of NBA YoungBoy's hip hop knowledge. This is conveyed overtly through lyrics such as "I be where it's grimy, steady keepin' it real" (My Window), as well as in the production and collaborations with Lil' Wayne (My Window) and Snoop Dogg (Callin). These collaborations signify the two pervading sounds across the album of more contemporary hip hop production and an allusion to 'old school' West Coast sounds. The opening line of the first track Drug Addiction sets the scene, as YoungBoy declares "Wanna take it all back to where it started", which leads to more contemporary discussion points such as the police, race and fatherhood.
Although the fragmented lyrical style means these ideas are occasionally hard to follow at molecular level, the overall messages across the album remain clear due to the clearer broader ideas pervading the release. Furthermore, YoungBoy allows space for reflection on his fame and fortune, asking the listener hard-hitting questions such as "What you rather. To get blinded by these diamonds or with that iron?" (Fuck Ya!).
The best way to describe this album is crafted. It is evident that a lot of time, care and energy has gone into this release, in order to hone its holistic sounds and ideas. YoungBoy Never Broke Again has an ability to reflect on broader themes and collaborate with numerous producers to create a cohesive, yet multi-faceted display that shows a deep understanding beyond surface-level references and allusions.  
Score: 4/5