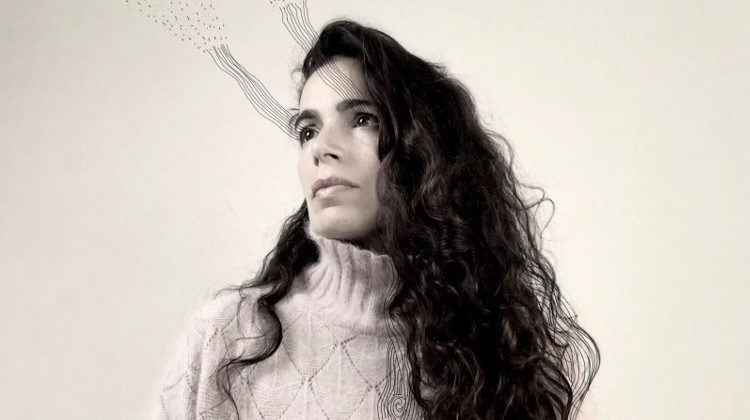 Yael Naim, the Parisian born, Franco-Israeli singer-songwriter has had an interesting and diverse music career. Her ethereal vocals and soulful, upbeat sounds have been a mainstay of her music, with track New Soul shooting her to global fame by featuring in Apple's Macbook Pro advertisement in 2008. With the release of new record NightSongs on the horizon and an apparent shift to a more sombre and reflective approach to her music, we talk to Yael Naim about her career, the new record and what motivates her musically.
You've varied career with many musical influences. When did you start singing and learning the piano? 
I started when I was 9 with classical piano and fell in love with Mozart. Then at 12 I discovered the Beatles and started to sing and …compose songs. From this moment, music was everything to me
Take me through your songwriting process. Do you write most of your tracks on the piano?

It could be on the piano or on the guitar or by walking or any other sound that inspires me. The music and lyrics usually come all together, in one moment … as if I was hearing it or remembering it and not creating it … this moment when music comes to life…that's one of my favourite things in life ever.

What was the inspiration behind your upcoming album, NightSongs?
The feeling of a scary change that is about to come and the strong feeling that I can't, that I don't want to escape from it.The feeling that I want to dive into something and see what's in there.
What's your favourite song on your new album?
Difficult one…It took me more than 3 years and I had 30 songs recorded…so the 12 ones that are finely in are deeply close to my heart.

Do you have any surprises in store for your European tour and which country is your favourite to explore?
I'm just excited to be travelling with this music … the main surprise is that each concert will be different because I chose to leave space inside the setlist, etc…space for connecting with the piano and to improvised parts around my songs …  I don't want to repeat myself every night and each song can be expressed in different ways … I want to take more risks every night. I might also let people choose one of the songs that I'll be playing, and then to play it in a risky way that would never happen twice.
How did you feel when you first watched the MacBook advert with your song New Soul featured
I felt strange and happy, I was still sitting in my small apartment in Paris, nothing had changed so far, but knowing that people all over the world will watch this ad it at the same moment, with my little song composed and recorded in this small apartment in it. It was insane.

It must have been immense! Is there anything/anyone that motivates/inspires you to write music?
The endless possibilities of music and emotions that exist. A life is not long enough to let them all out. 

How has your upbringing influenced your songs?
It made me wish to become a free person and have a free expression and a personal language… I felt that with music and with exposing myself in music I would be able to express strength and fragility, complicated feelings all at once in a safe place.
Are you a fan of the vinyl format? If so, what draws you to vinyl and why?
I discovered the Beatles listening to my parents' records and used to listen and watch the cover and artwork images for hours. I particularly love this large format to be able to dive into the images. Of course the musical texture and sound are much more interesting with vinyl, but this relationship to images while listing is maybe the most important relationship.