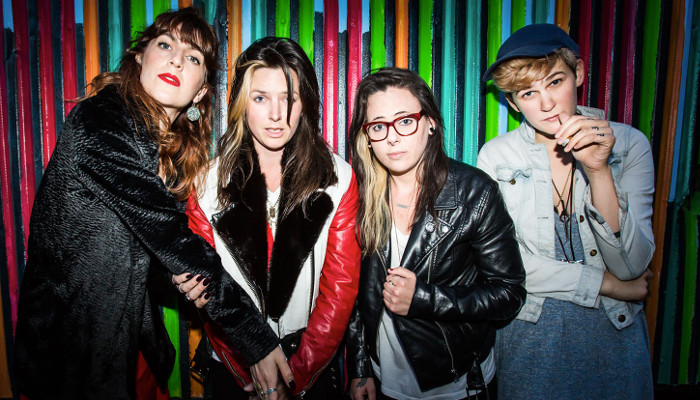 Once I recovered from the extraordinary name of this band (Wasn't Thunderpussy a James Bond film?!), I am wowed by this sound. This is women rocking out with attitude.
This EP is a breath of fresh air against a backdrop of over girly females bemoaning lost loves and tearing their hair out musically over some guy who might have just left them. These are women with muscle in their rock and roll voices and it packs just the right punch, musically.
Seattle-based all-female band Thunderpussy are about to release their brand new Milk It. This EP also features drumming from one of my favourite drummers – Red Hot Chili Peppers' Chad Smith – so this is a gorgeous experience all round. The track Powerhouse kicks off with husky, sexy yet strong vocals and I am reminded of Joan Jett, and perhaps Suzi Quatro. Female musicians who are unapologetic and carving out their style in the music industry: "She's a lady She's a Powerhouse She's a storm with wings and she'll take you out She's electric with her subtleties Won't feel her strike till you're on your knees." 
This EP is all about attitude and the punk way, with the songs delivered by performers that have the impact rather than the songs themselves. What I am trying to say is, this music has some spirit and some balls, and Thunderpussy are doing this all while fighting a heated trademark battle over their name. 
They don't just go hard, however. On the Line is one track that lowers the mood right down as an acoustic number giving a glimpse into a different approach for this band. The Milk It EP has left me wanting to hear more and I will be joining the 4 million fans who streamed their last album.
Go for it. Let's have it strong, let's have it loud, let's have it Thunderpussy style.
Score: 4/5
The Milk It EP will be released on 25th October 2019