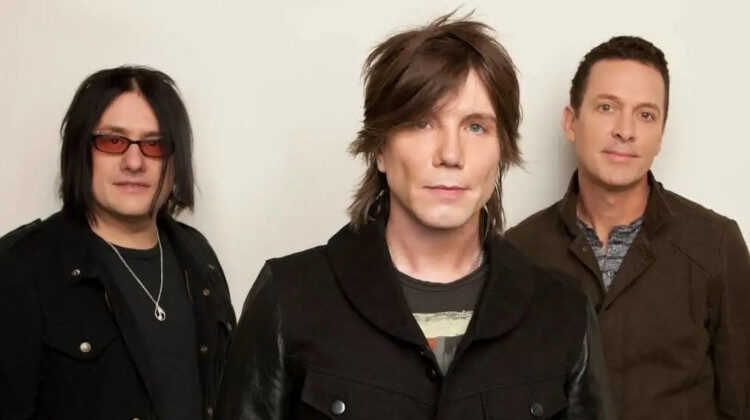 Christmas is just around the corner and with what feels like at the moment, the most un-festive Christmas period, The Goo Goo Dolls have tried to spread Christmas cheer. The release of some self-written, original Christmas tracks with a mixture of your favourite Christmas hits, Goo Goo Dolls have sprinkled their magic Goo Goo stamp all over it, ready to ignite the excitement that you once felt for Christmas all over again. 
With some Christmas classics like Let It Snow, Have Yourself a Merry Christmas and Hark! The Herald Angels Sing The Goo Goo Dolls have managed to balance perfectly the traditional Christmas sound alongside some jazzy synths and Zeznik's raspy vocals to make it more modern. The trumpets in Hark! The Herald Angels Sing are a real jazzy feature that is so uplifting and exciting, and also heard in Shake Hands With Santa Claus, a track that makes you want to grab your entire family and dance around the living room with them.
This Is Christmas, the first original song on the album allows you to believe in all the good times that surround the festivities and to remember that it isn't all about the presents underneath the tree but the people you love around you to share the day with and create great memories. This uplifting track is the hope that everyone needs around this time of year to remember that good things are coming. With family being extremely important, the track Better Days is a gorgeous and pure song, sung entirely by a child making you remember the innocence you once felt and the magic Christmas once brought.
You Ain't Getting Nothing is a light-hearted and comedic track about being on the naughty list. This bluesy track will, at the very least, make you smile which is a beautiful value to have within itself. The imitation between vocals adds to the comedic value and is a great detail that would have been highly missed if it wasn't on the track.
Lastly, we have the longest track on the album, The Christmas Party. Sounding like a jazzy big band, this track portrays exactly what the title entails. With background chatter and cheers, a medley of your favourite Christmas tracks played in a function band way, you are suddenly transported to the work party that you sadly may not be able to attend. However, this track manages to bring the party right to your doorstep and is a very thoughtful and energetic track.
This album is not just a regular Christmas album, it's a complete mood booster and if anyone is feeling nostalgic during this festive time, I definitely recommend pressing play on this album. You will not only feel excited for Christmas again but you will feel alive again.
Score: 4.5/5