Saytr Play has critics raving about their exciting live shows in 2017. They combine rock and roll, garage-rock and indie to create their unique style, and have had multiple sold-out headline shows in Manchester, and wildly successful tours of the UK.
They are a very hot band to catch live and the antics and showmanship of their frontman, Fred Farrell, has thrilled audiences for some time. This latest single, Honest Man, kicks off with a battle cry of banshee wailing that pumps up the consistent energy of this song. I am instantly reminded of The Killers and The Libertines.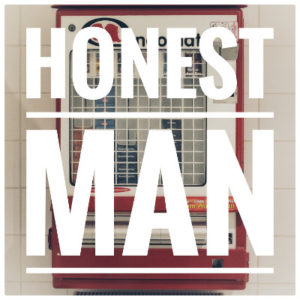 This is, however, a love song: "Take my hand, for you I'd be an honest man". The overly romantic lyrics here are a stark contrast to the music. Is this all an elaborate ruse to get down and dirty with the object of the songs affections? Quite possibly; this is a rock and roll band after all. I feel like this single is just a mere fraction of what this band is capable of when looking at the glowing reviews of all their live shows. Honest Man is a straightforward and enjoyable indie-rock track and there is nothing wrong with that. This follows up to their previous success – the release of single, Fragile, which examined mental health, relationships, and social media with the main refrain, "shout it out!", urging listeners to release their emotions. 
Saytr Play have been compared to bands like Iggy & The Stooges and Vampire Weekend and that surely is a legacy worth listening to. 
Score: 4/5