The Kiwi singer-songwriter pushes the envelope further on her third album release, the slinky, shape-shifting Designer, an astute, mature and invigorating record which is both idiosyncratic and open-hearted.
Ever since her 2014 self-titled debut, the gothic freak-folk artist Aldous Harding has stealthily cultivated a singular, left-field niche in the contemporary alt-pop firmament with her mesmeric, husky and dreamy acoustic pop.
Recorded in Bristol over fifteen days and again produced by John Parish, the New Zealander's latest opus, Designer, feels less stark and spectral than her previous efforts. Whilst 2017's breakout hit, Party, incorporated a wider sonic palette as well as more personnel, the songs on Designer pursue a lusher, more textured sound with a shift towards lilting grooves; each track captures a captivating mood hovering between buoyancy and melancholy.  
The record opens with Fixture Picture, a gorgeous piece that builds breezily from folksy finger-picking pastoral towards a strings-laden crescendo. This is followed by the infectious lead single, The Barrel, a warm, lyrically opaque meditation on love and commitment referencing peaches, a ferret, an egg and a barrel within its woodwind swells, soulful piano and cyclical guitar lines. As ever, conversational and elliptical lyrics, spidery guitars, soft percussion, coy word games and experimentation with vocal phrasing, tone and register pull the listener in time after time.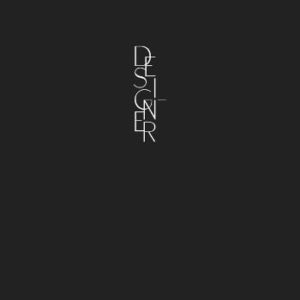 The catchy, feathery title track shimmers with elegance and authority, cleverly pausing at different points in order to assimilate or offload instrumental colour, as if cutting, dissolving and fading. Weight of the Planets, another song about a failed relationship, rides a pretty jazz-folk pulse anchored by a suave, upright bass and punctuated by an incongruous, humming synthesiser line. On the album's haunting finale, Pilot, Harding channels Nico in her mournful lower register over skeletal piano chords.
The album's impish appeal resides in not only the lithe, burnished inclinations of the melodies but the thrilling invention of its flourishes and the glaze of its ornamentation. Its acute borrowing of grass-blade details from outside the traditional vernacular of chilly folk-pop – the aforementioned synthesisers, programmed drums, xylophones and sax – conjure a rococo setting for Harding's vignettes of simmering introspection. Like a less oblique Julia Holter, Harding's music is lovingly crafted but quick to get under your skin. Rare diamonds like these can feel overwhelming, but Designer attains a grandeur that's worthy of a patient listener's time, such is its stirring eloquence.
Score: 4/5