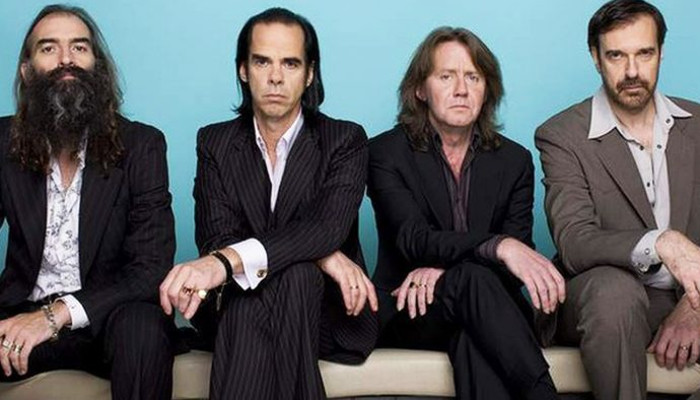 A captivating and elegiac album, Ghosteen is shaped by despair and the sound of a man affirming the glow of love; here, grief and loss render its author vulnerable but not broken.
Nick Cave's sprawling and piercing seventeenth LP, Ghosteen, feels like a companion piece to 2016's remarkable Skeleton Tree, a harrowing record in which the gothic Australian balladeer grappled with tragedy, namely that of his son Arthur's death in 2015. This searing, melancholy and doleful double set betrays some of that album's intimacy and bloodletting but raises the bar in terms of its lyrical expression, harnessing of sound-scape and range of texture: the agony that defined its predecessor has authorised shards of warm light to peer through the prevailing fog of crepuscular synth detritus and limpid piano.
Produced with regular wingman Warren Ellis and recorded in California, Berlin and Brighton, Ghosteen (meaning 'a migrating spirit') is divided into two distinct parts: one side representing the perspective of "the children" and the other depicting that of "the parents". The former consists of eight elegant, weightless and probing meditations conjured in the singer's hymnal style, whereas the latter plumps for an airy, stripped-down mood of unguarded serenity. 
Ghosteen is rich, introspective and wise; Cave has never sung better and his subtle exploration of space and electronic gauze lures the listener into his blanket of sorrow and pain. Weighty songs like Bright Horses and Waiting For You speak poetically and economically, oozing the depletion, darkness and torment of a heavy heart; these songs speak of children ascending to the sky and dissolving into the sun or the moon. Its submersion in the existential abyss is so profuse that the singer comes to question his own faculties as he wrestles with his demons. 
The luxury-length, spoken-word Hollywood bestrides the album as its aching stream-of-consciousness centrepiece, a masterful, transfixing transmission in which a beleaguered and tortured Cave intones in vocal registers of baritone and falsetto that "It's a long way to find peace of mind… And I'm just waiting now for my time to come"; he's reaching out for release from his turmoil and attempting to make sense of the gut punches. 
Where once the Bad Seeds were known for a certain ragged grandiloquence, their sparse, tight-knit and synth-flecked sound now prowls in decorous synchronicity with the ebb and flow of Cave's rueful outpourings; Ellis's synthesisers burble and wail in accordance with the singer's lived-in, wearied vocals and we relish the richness and texture that age and stoicism have bestowed on them.
A merely passive listen to Ghosteen barely scratches the surface of its hollowed-out, morose and soul-wrenching content; deeper exposure propels the listener to an emotional state that is strangely uplifting and joyful in the midst of such devastation and longing. Cave's remembrance of happiness and acceptance of pain stirs the heart. 
Score: 5/5