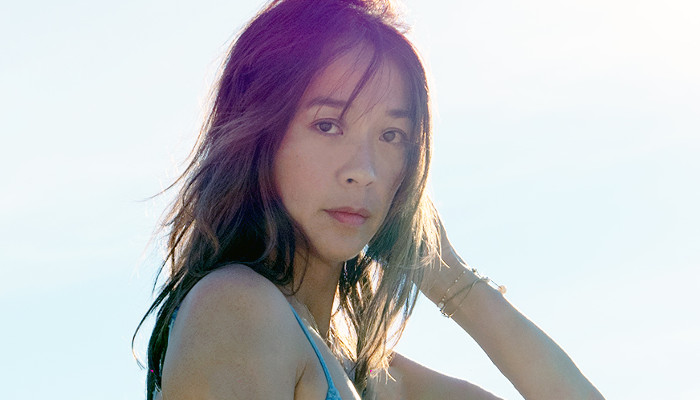 KAZU takes you on a storytelling journey that begs to be listened to in its entirety with her debut release Adult Baby.
Japenese artist Kazu Makino, lead vocalist of the New York band Blonde Redhead, is a name that only a few will recognise. Now going by the name KAZU, her debut solo album Adult Baby naturally has sprinkles of her previous project, though with an indistinguishably raw sensitivity throughout.
Salty, the lead single and opening track of the album, is built on a reversed loop that plays the entirety of the track. It in itself is hypnotic, but when the vocals are introduced it adds to the hysteria further. With a uniquely high-pitched voice, KAZU partners her sensitive tone with submissive lyrics such as "led by whatever you do" and "playful chords I let you choose them". Reading this, it may appear that KAZU is powerless; however, her vocals are so emotionally strong that they can't help but seep into your soul, allowing her to swallow the listener into the rest of the album.
Named after Makino's discovery of the existence of adult babies (a phenomenon of powerful men longing to be treated like a small child), the album inevitably has childishness and naivety flowing through it. Place of Birth, in particular, is an audible horror movie that, as an adult, pleasantly drives you insane, but is sure to awaken the fearful imagination we experienced as children. The song then leads into Name and Age, which is only comparable to the feeling of your heart breaking over a first love all over again. This ability to put a listener into uncomfortable situations, whilst staying captivating, is a skill that is only acquired through experience – KAZU has an abundance of this.
The only true way to experience Adult Baby is with a pair of headphones. Instrumentally, the album is like an orchestra flipped upside down, twisting familiarities and obscuring it, which though we may have heard other artists do countless times, feels incredibly fresh.  The stereo field is abused impeccably and can be showcased best on Come Behind Me, So Good!, which progresses throughout with a body shaking amount of layers that fans of John Lennon's work on Sgt Pepper would love, with an essence of A Day in the Life.
Adult Baby is an exhausting and haunting experience that you mentally have to be in the right mood to listen to. KAZU creates a body of work that instils atmosphere and storytelling to such a high quality that even Brian Eno would aspire to achieve. There is not a single conventional song throughout, and at times the only recognisable instrument is the trip-hop drums heard sporadically. Whatever you do, don't play this in the car or in the background whilst you cook, take the time to sit down and allow KAZU to take you on an unmatched musical journey for 40 uninterrupted minutes.
Score: 5/5