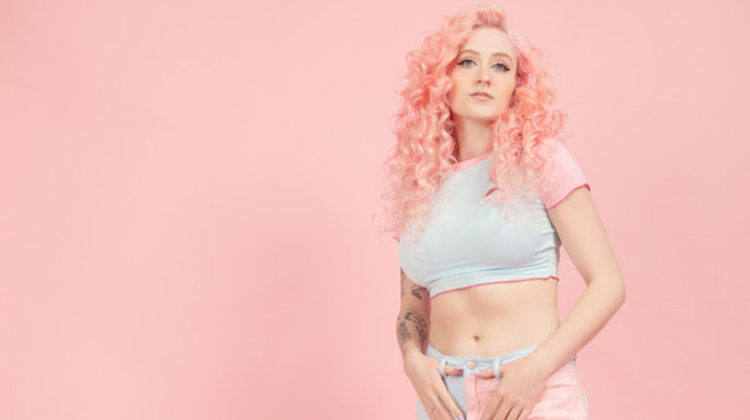 Janet Devlin's latest EP, It's Not That Deep, is an optimistic collection of covers and original songs.
Following her 2020 release Confessional, this new EP brings a sense of joy and positivity to Devlin's discography. Alongside covers of Kiss (Prince) and a recording of Your Song (which captured the nation's attention in her X Factor audition over 10 years ago), Devlin does not shy away from acknowledging the challenges she has faced on this release (Bad Habits). Instead of dwelling further on this, however, she uses her experiences of alcoholism and mental instability as a springboard for artistic and personal growth. 
The tone of optimism is set immediately by the opening track: Place Called Home. The listener is enveloped in an upbeat, sunshiney haze, as Devlin's signature understated voice effortlessly cuts through the texture. Place Like Home is gentle and soft, but always remains clear in its positive intentions. Devlin inquisitively ponders the idea of home ("I've been looking for a place called home/It's in my veins but my roots won't grow"), as this song beautifully captures how many of us have had to rethink our idea of home in the last year.
Devlin's distinctive voice is what originally shot her to fame a decade ago, as demonstrated in her updated cover of Elton John's Your Song. It's interesting to hear this professionally recorded, given that the version many of us have in our ears consists only of Devlin's voice and a piano backing track. What still cuts through on this version, however, is the intimacy of Devlin's interpretation, alongside a more assertive and grounded sense of self that comes with experience and time.
The cover that really shines on this release is the slowed-down version of Prince's Kiss. This track is an excellent demonstration of how seemingly effortless it is for Devlin to make a song her own. Devlin's romantic interpretation places this classic in a whole new light, providing a sense of ethereal freshness and intimacy to the lyricism. 
Despite the prevailing tone of optimism, there is no shying away from the past on It's Not That Deep. Even with the uplifting message of Otherside, there is acknowledgement of personal challenges and the growth that can come from this ("It's time to erase regret and sail away from your sorrow"). As Devlin descends into a more introspective realm on her cover of Ed Sheeran's Bad Habits, we are reminded of Confessional and its raw honesty. Bad Habits provides a melancholic reflection on the past: a necessity in order to move back into the light ("It started under neon lights and then it all got dark/ I only know how to go too far").
What runs through all of these tracks is a sense of soulfulness, as Janet Devlin sings music for the soul, from the soul on this EP. As we return to Place Called Home – Alt-Country Mix for the final track of It's Not That Deep, there is a cyclical sense of returning home, accompanied by a glowing hopefulness of what is to come. As we navigate a tumultuous world, plagued by fear and uncertainty, Janet Devlin's music exudes a comforting warmth, accompanied by a reassuring message that things will be okay, one day.
Score: 4/5