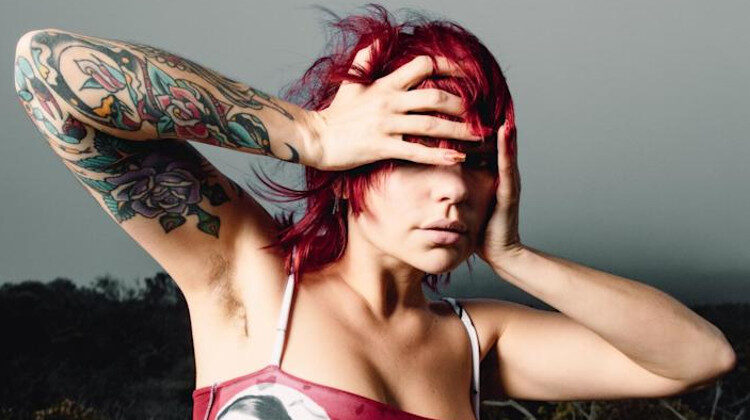 Donna Missal's latest EP, in the mirror, in the night, is a short, sweet and sensitive exploration of love, lust and vulnerability.
Taking the listener on a journey to every corner of her mind, Donna Missal delves into her rawest moments and deepest thoughts through hazy vocals paired with frank lyricism. Moreover, each track acts like its own individual world: covering numerous themes from multiple angles, allowing the humanity and imperfections of the release and the artist to shine through.
The opening track, Butterfly, is best described as effortless. The swirling guitar texture modulates seamlessly through layers of colourful harmony, all laying the foundations for an intimate, electronically altered voice; accompanied by rich, yet silky vocal harmonies. This intimacy is further emphasised by the intense lyricism, laden with both longing and resistance ("I want you out of my head […] Your butterfly effect is drawing me in"). This adds a sinister tone to this otherwise dreamy soundscape.
Skin is a complete contrast to Butterfly, with the bassy texture accompanying lyricism that conveys both the lustful and anxiety-ridden sides of relationships. Donna Missal ponders her former lovers, asking questions that highlight manipulative behaviour such as "Did you need my attention for your own validation?… "And I know you're not stupid/Wonder what your excuse is?". While Donna Missal conveys a sense of strength in challenging these behaviours, there is always acknowledgement of the lasting sense of vulnerability they can leave behind, as she admits that despite these challenges "You're under my skin".
The two middling tracks, Insecure and To Me, offer contrasting yet complementary sound worlds. Insecure places the voice at the forefront with a softness and intimacy that comes naturally from the low tessitura. Despite this, the faster BPM and detailed texture, with dry and wet acoustic elements peppered across the production, provides a sense of energy. To Me enters an almost drum and bass/garage realm, as the slow and winding vocal, inflected with autotune and tastefully blurred diction, contrasts against the ethereal EDM production.
The final track, Sex Is Good, offers an even more honest and blunt reflection on relationships that Skin. Donna Missal uses sparse textures and layered vocal harmonies to emphasise her frank lyricism ("Sex is good but have you ever tried fucking with yourself? […] Sex is good until you're done and onto the next one"). This allows the humanity of this song to shine through, even with frequent electronic vocal manipulation.
Score: 4/5