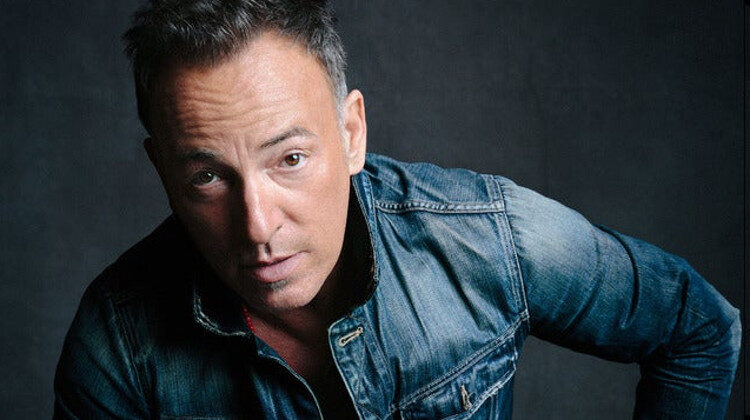 Bruce Springsteen has a recording career spanning a massive 40 years, and he clearly hasn't lost his touch with Letter To You, his outstanding 20th studio album.
Last Autumn, Bruce Springsteen enlisted his longtime backing band, The E Street Band, to record the album, and it was all recorded in 5 days. You can tell this is a reflective album for the artist, with many of the tracks like Letter To You or I'll See You In My Dreams being ponderings on life, death, and dying. An accompanying documentary to Letter To You shows Springsteen mourning the members of his high school band, ruminating on the sad realisation that he is the last living member of the group. 
The opening track, One Minute You're Here, really sets the tone for the rest of the album, with the singer's resonant tones taking centre stage over a gentle guitar backing. The dreary lyrics that he huffs about death are later balanced with The E Street Band's comforting presence. A towering chorus in Ghosts has him noting the importance of appreciating life with lyrics like: "I'm alive / I can feel the blood shiver in my bones / I'm alive and I'm out here on my own".
Yet, an even more interesting way to celebrate the singer's life comes through a trio of songs written nearly 50 years ago before his debut album, Greetings From Asbury Park, NJ: If I Was The Priest, Song For Orphans and Janey Needs a Shooter. The latter is the most obvious song written by a young Bruce, with a happy return to the type of fictional character that appeared in his early material.
One of the standout tracks, Last Man Standing, is a depiction of life as a young person in the 60s, flecked with immense detail and imagery: "Snakeskin vest and a sharkskin suit / Cuban heels on your boots / Kicking the band in side by side / You take the crowd on their mystery ride" – coming to an end with a roaring sax solo. Burnin' Train is another note-worthy mention mainly due to its old-school presentation. The classic surfing guitars and driving rhythms take fans on an Americana journey of hope and glory.
Embellished with saxophone, guitar riffs and a compelling blend of past and present, Letter To You shows the strength you can find in heartache. And it also shows that Bruce Springsteen isn't slowing down any time soon.
Score: 4/5