Bombay Bicycle Club continue with their tradition of chilling us out and blessing our ears with therapeutic music in their new record; Two Lives EP.
Just when the music world wasn't expecting any more music from the London based group to be released in 2020 they popped up with this mini showcase of mainly acoustic tunes. It has come as an extremely satisfying surprise. To follow up an album like their January release of Everything Else Has Gone Wrong after such a short amount of time was always going to be a big ask but the four-piece have more than provided an adequate answer with this record. Through their recent music, you can hear much enjoyment and emotion which comes as a huge blessing, especially since the band's four year hiatus away from music ended only last year.
The boys from Crouch End continue to consistently show us that no matter what music taste you may possess, sometimes it's good to just take a step back, slow things down and simply listen to something a bit slower that will chill you out. The brand new Two Lives EP allows you to do just that; it's a record you can listen to when you need to get away, recuperate your thoughts and relax.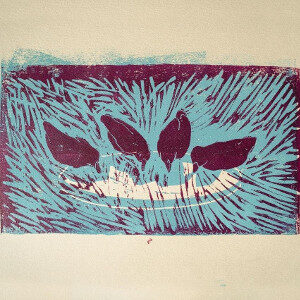 The EP begins with Let You Go – Acoustic and it certainly is a first-class track in terms of musical talent. It's so easy to forget how much work goes into creating that classic pure sound that has become synonymous with Bombay Bicycle Club, especially in a live setting which is what this song will sound brilliant in. Trumpets are blowing, drums are tapping and Jack Steadman's tone is relaxing your mind. In this opener, it really does feel like you're unwinding as you listen.
Racing Stripes – Acoustic comes soon after and seems to be following a similar theme to the first until it begins to build up with soft voices and louder tones. Just like the record itself, this track is short and sweet but feels as if they have put a lot into it. EP titled track Two Lives follows and comes as the only non-live acoustic track of the record. Not that you would be able to tell as it certainly follows the first two tracks by maintaining that light and tranquillizing sound that you can usually associate with the group.
The record concludes with Is It Real – Acoustic which is quite fitting when it contains lyrics like the repeating chorus: "There you see me go out the picture, there you see me go out the door". Another soothing melody is demonstrated and emotion can be felt as Steadman sings this as if he is revealing the end to a journey and a story.
As the EP ends you really do feel as if the British four-piece had a desperation to release this one. It's great to know they still want to be releasing music after spending such a long time away from music and even better knowing they are not keeping their projects locked up for a long time. You can suspect this certainly won't be the last we'll be hearing from Bombay Bicycle Club, long may their music continue.
Score: 3/5