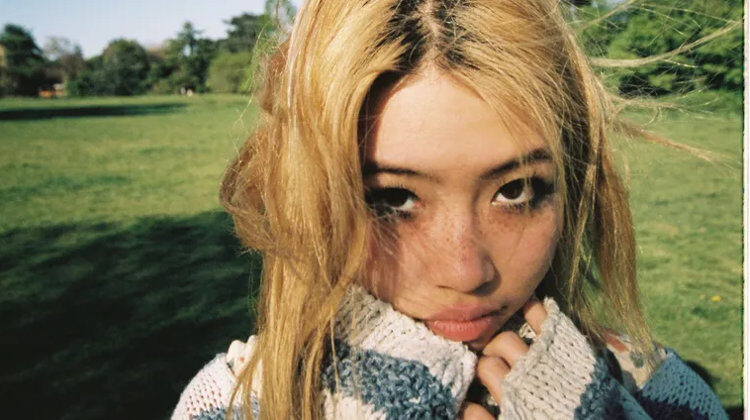 Beabadoobee makes us feel nostalgic in her confessional debut album, Fake It Flowers.
Best known for her song Coffee which was later sampled on Powfu's single Death Bed and consequently going viral on TikTok earlier this year, British-Filipino artist Beabadoobee wears her heart on her sleeve in what is thought to be her most sophisticated piece of work to date. Fake It Flowers is a combination of youthful grunge and floaty bedroom pop, an introspective record that demonstrates both her tender age and artistic potential.
The first song on the album is lead single, Care – a breezy tune with bright instrumentation and simple lyrics. As Bea herself says, the song has "end of 90s movie vibes, like you're driving down a highway" and, upon hearing the chorus and the carefree melody that follows it, it's hard to disagree. The teen romance, coming-of-age element of the song is common to many tracks on the album.
levitra therapy
Worth It has a similar feel, moving in the direction of teenage angst and establishing Bea's musical style early on, but the light vocals are a little overshadowed by the heavy instrumentation at times. Meanwhile, Dye It Red is unapologetic and direct, a 'let-me-be-myself' type of song. There's something almost hilarious about the unnatural way Bea's mellow, laidback vocals are juxtaposed with a sudden opening lyric like "kiss my ass, you don't know jack."
Back To Mars almost seems like a little interlude in the album. The shortest song of them all at just one and a half minutes long, it evokes a sense of nostalgia with a lighter sound and a stripped back texture. Charlie Brown then changes the mood entirely, a welcome breath of fresh air in contrast to the softer, similar-sounding tone of the first four tracks. It's upbeat, it's fierce, it's angsty, and deals with the topic of self-harm in a poignant yet passionate manner.
Emo Song is where we begin to hear more lo-fi elements in Bea's music, with the space rock quality contributing to the otherworldly sound that makes up for the simple and somewhat forgettable melody. Following on from this, Sorry seems raw and more vulnerable than the rest of the tracks, with its melodic use of strings and unconventional chord structure in places. We are then returned to Bea's dreamy, floaty style and soaring vocals in Further Away before the innocent love song Horen Sarrison presents us with a charming declaration of young love – a pleasant track that contains slightly more original lyrics and metaphors compared to the rest of the album.
The atmosphere of immaturity and innocence continues on How Was Your Day? with a more amateurish quality due to the four-track cassette recorder on which it was recorded, owing to pandemic-induced studio closures. Nevertheless, this only adds to the pleasantly imperfect, girl-next-door impression that the song conveys with its stripped-back acoustic guitar and absolutely nothing else.
The final two tracks provide an uplifting conclusion to the album. Together has an early 2000s pop-rock tone to it and makes for a great feel-good song, whilst Yoshimi Forest Magdalene is a grungy track that has 'music festival' written all over it.
Fake It Flowers demonstrates a development for Beabadoobee since her Coffee days, but it's clear she still has a long way to go. While the album's subject matter is heavy in places, it doesn't quite seem to fit with the simple, uncomplicated lyrics that occasionally border on sounding unoriginal. That said, the album shows promise given that she's only been making music for a short while, and we can only wait in anticipation for what will come next.
Score: 3/5